Set your Rates, Host On-Brand Workshops, Lead Retreats + Fill your Schedule Full-Time: An Interactive Workbook for Yoga Teachers + Wellness Experts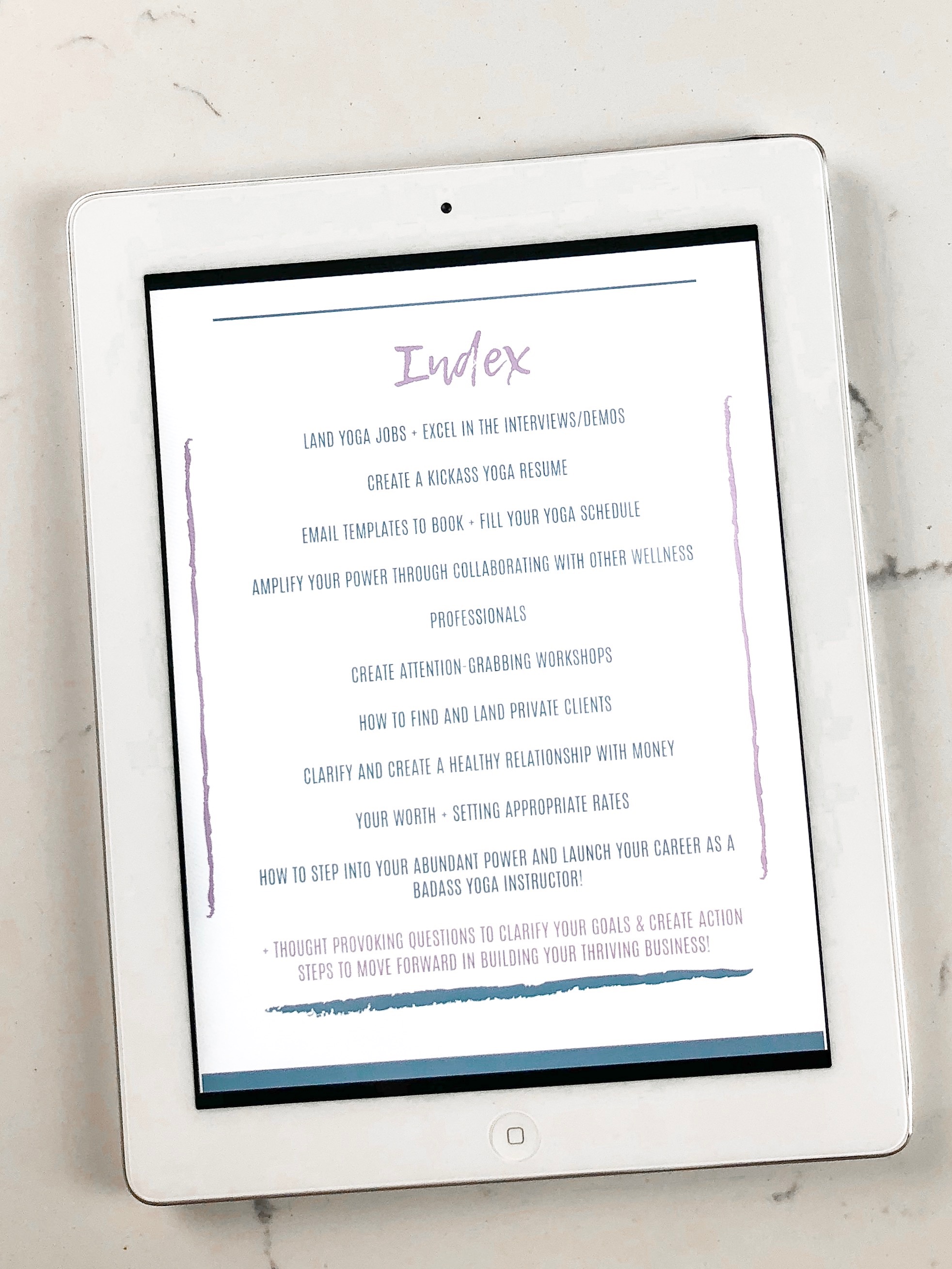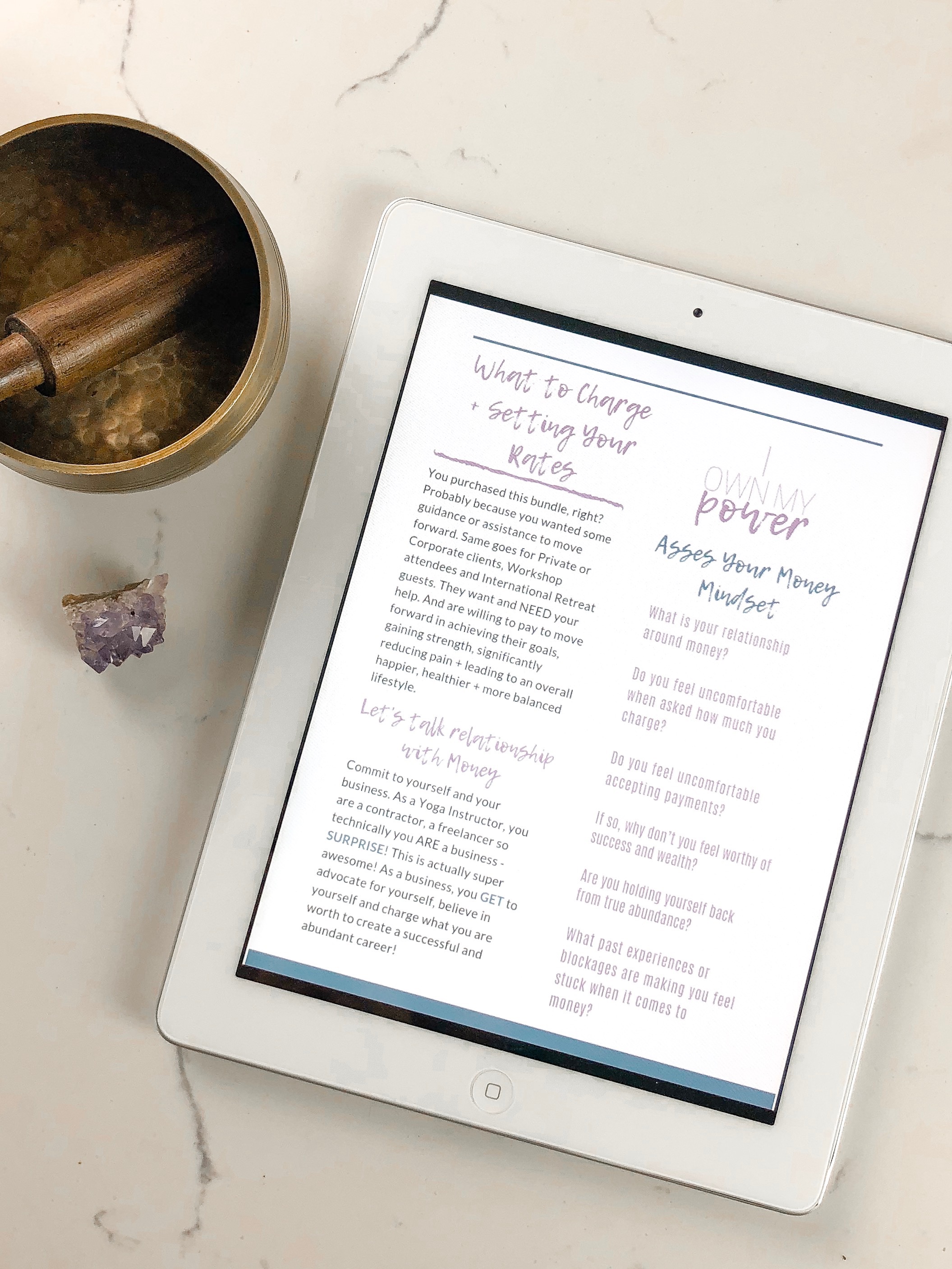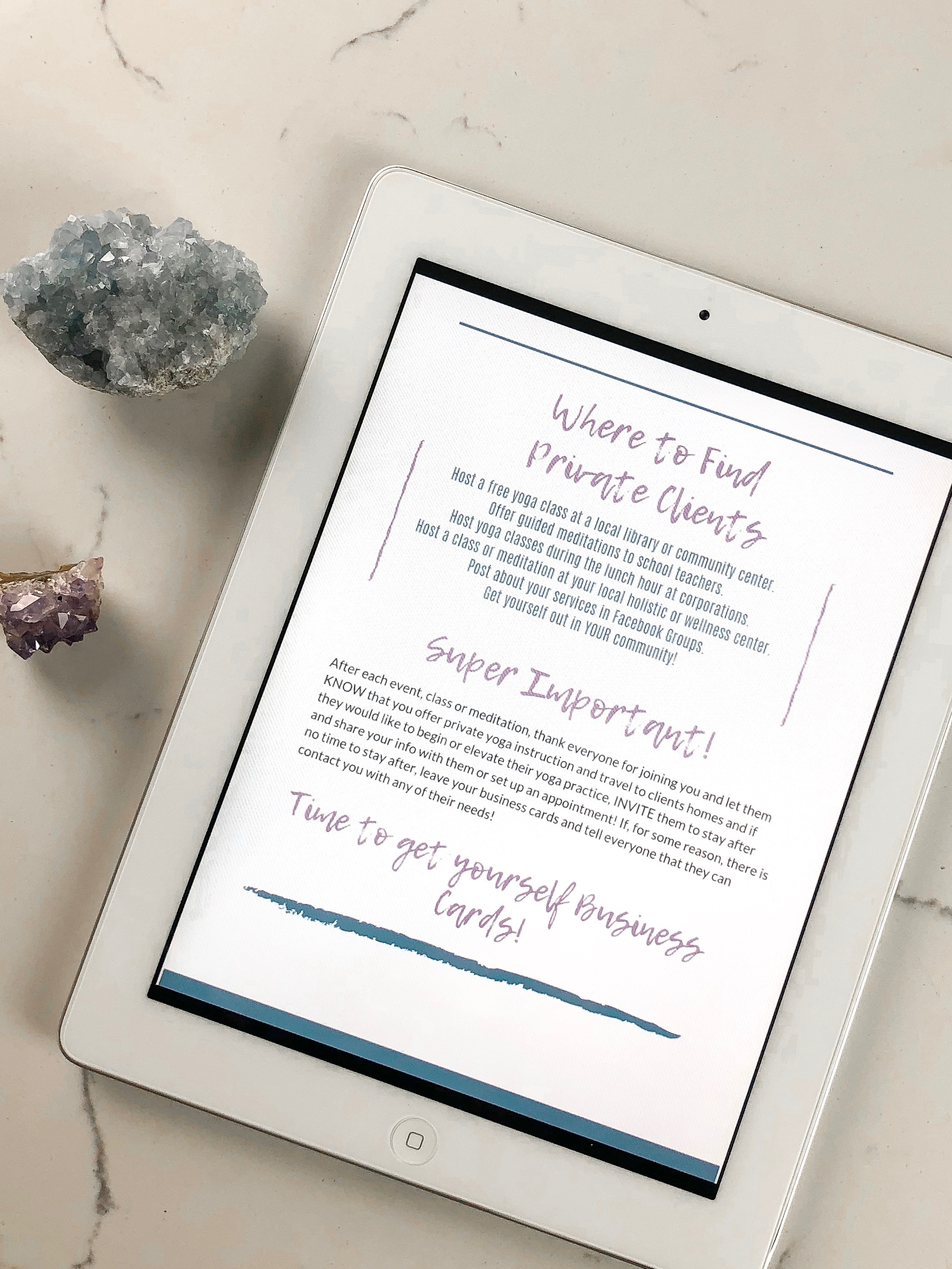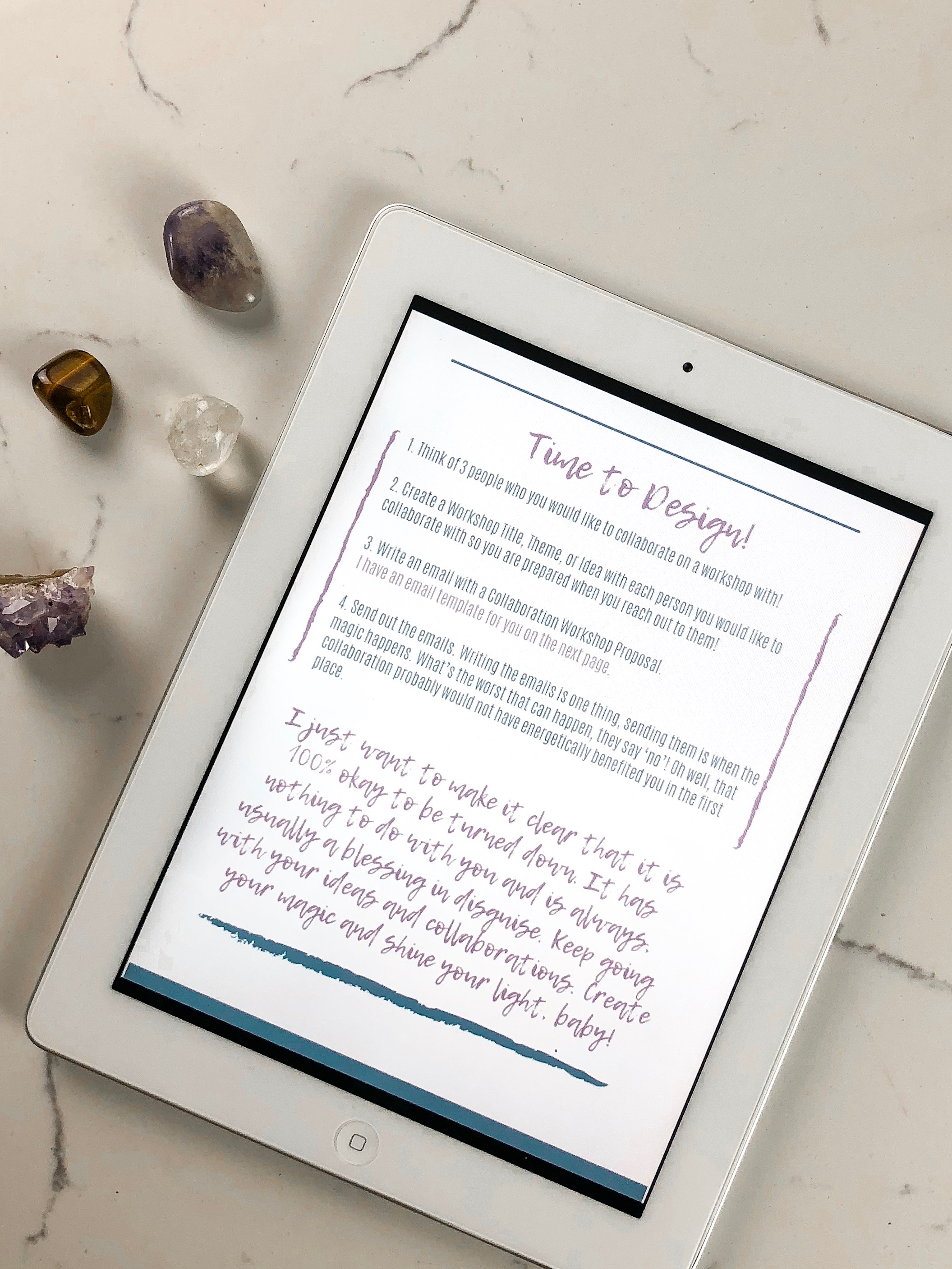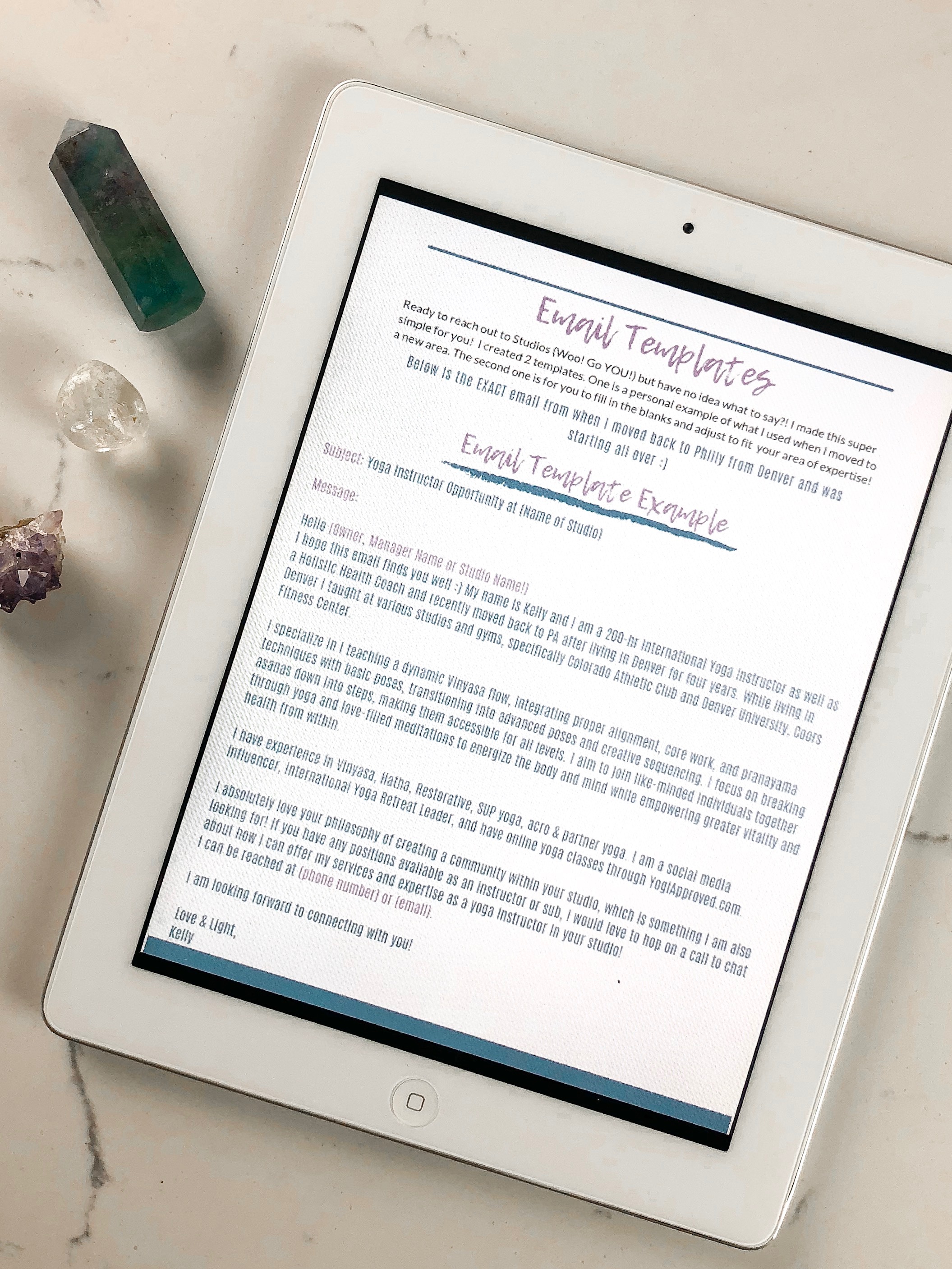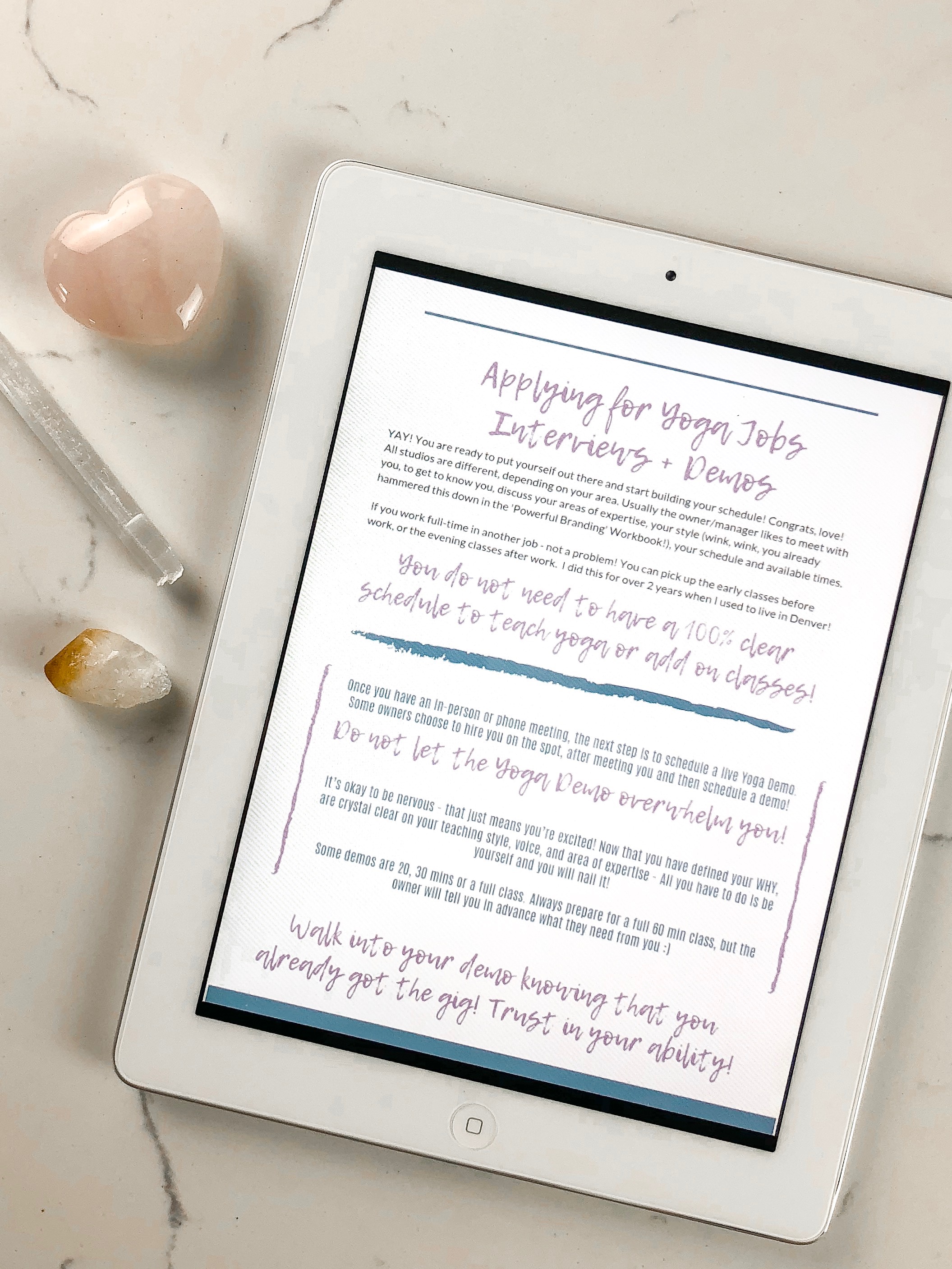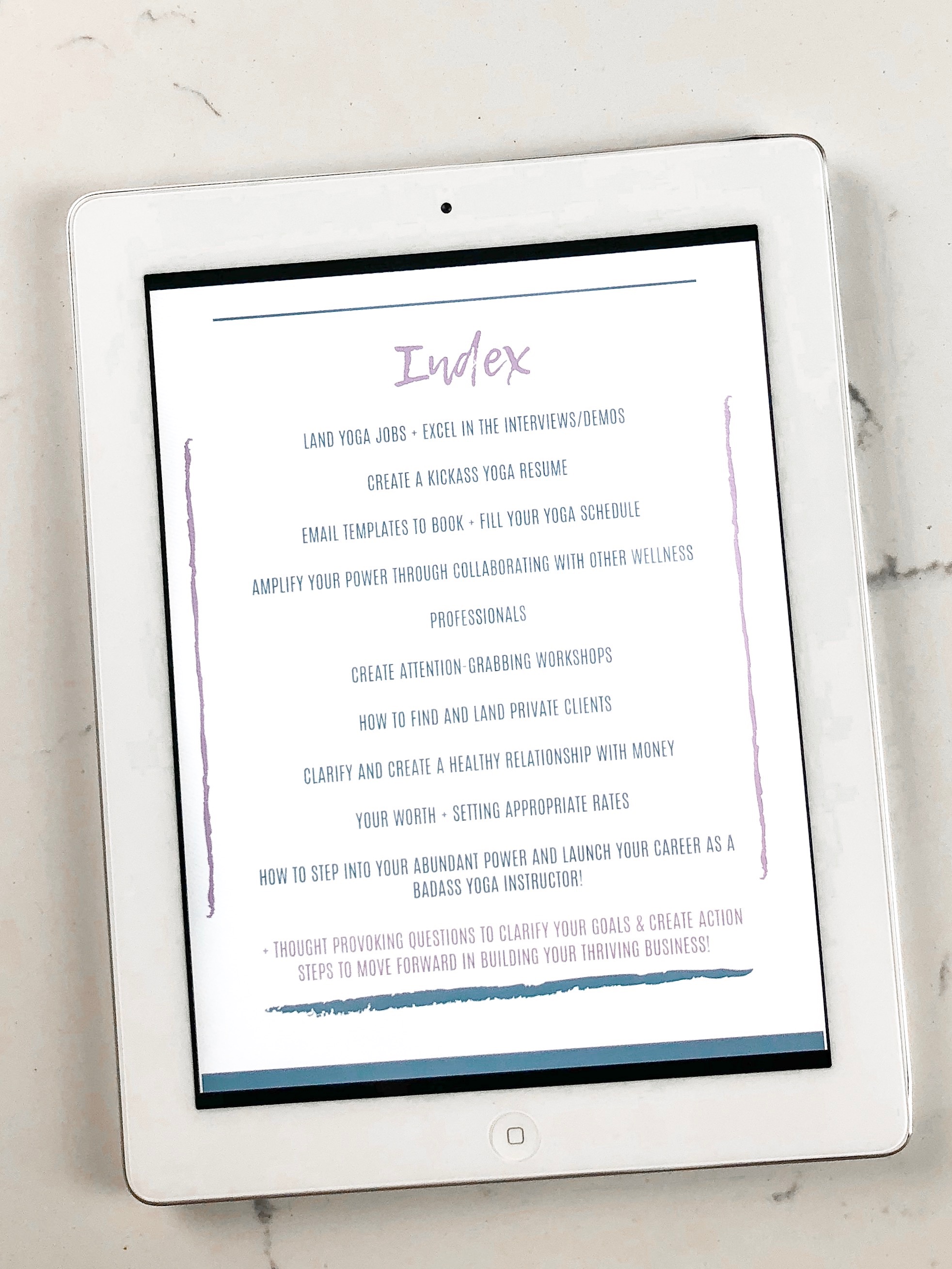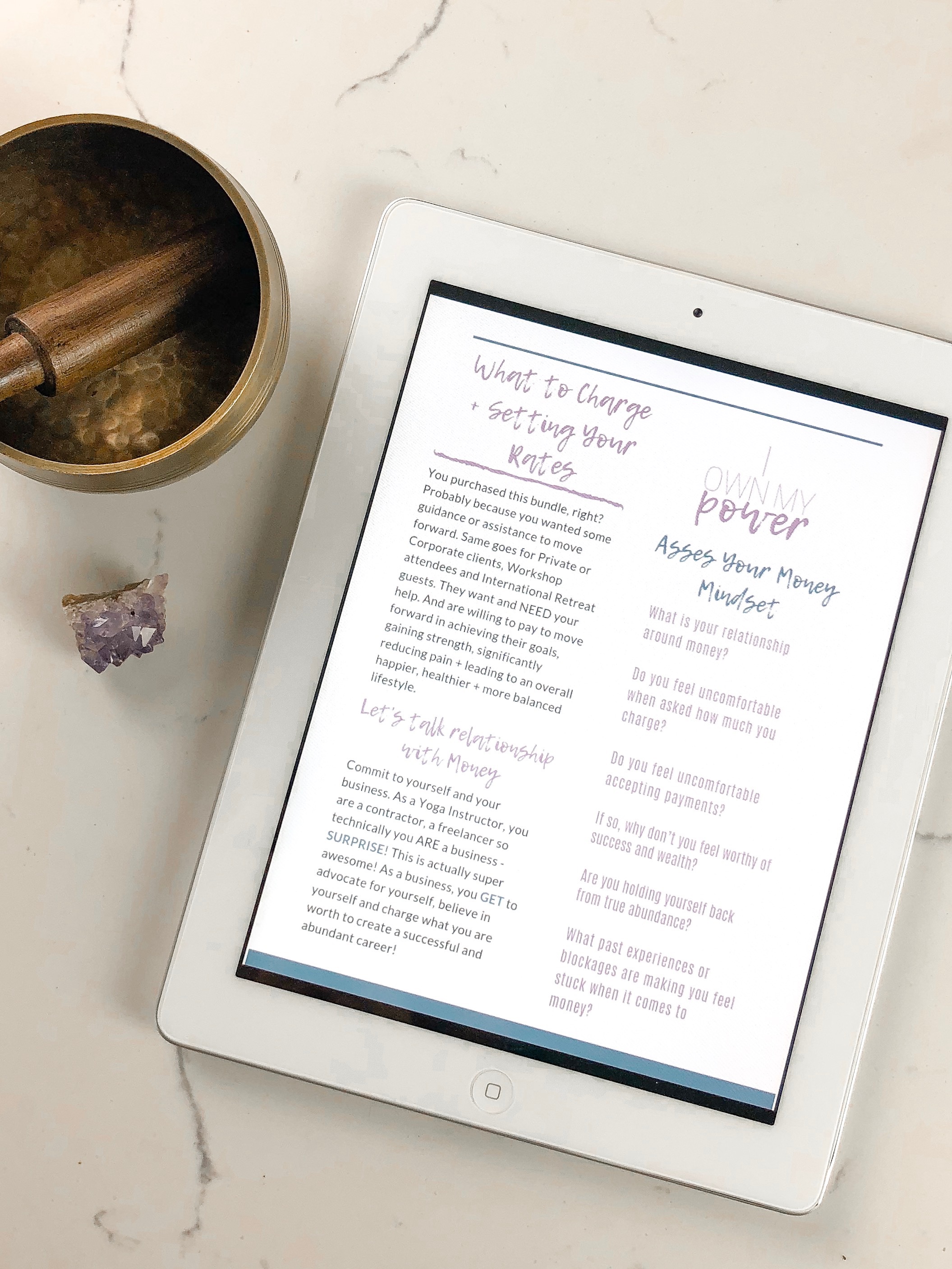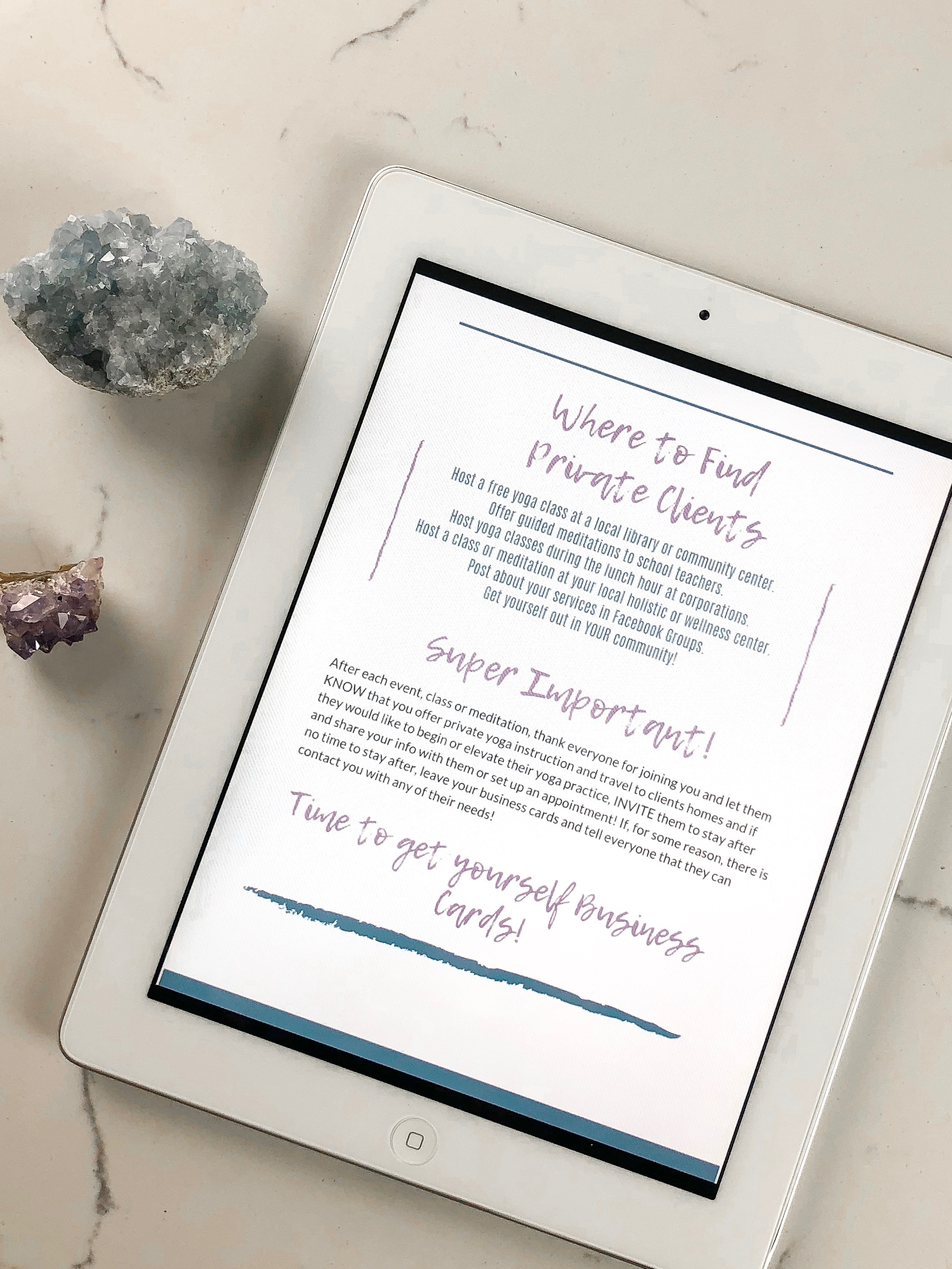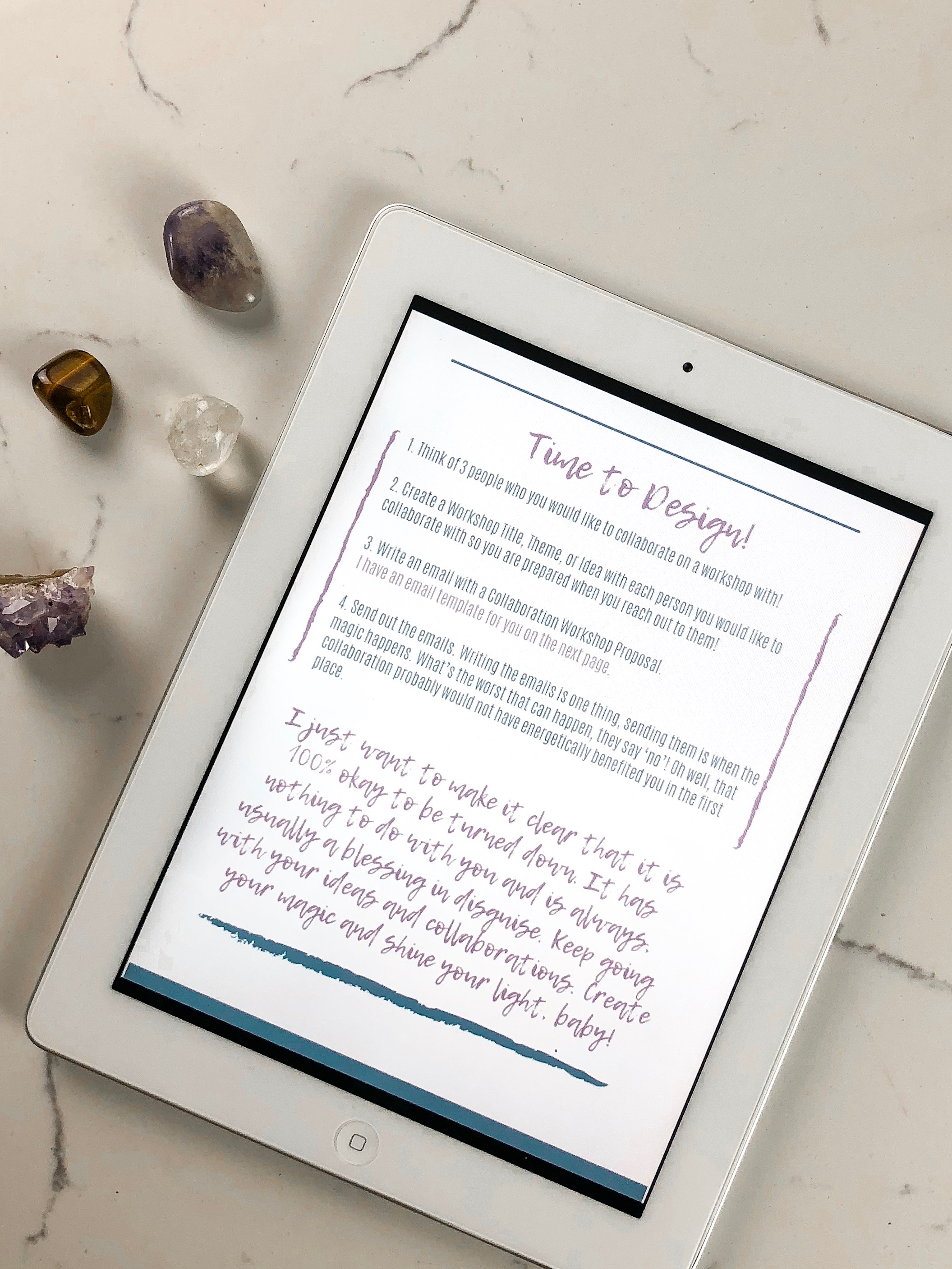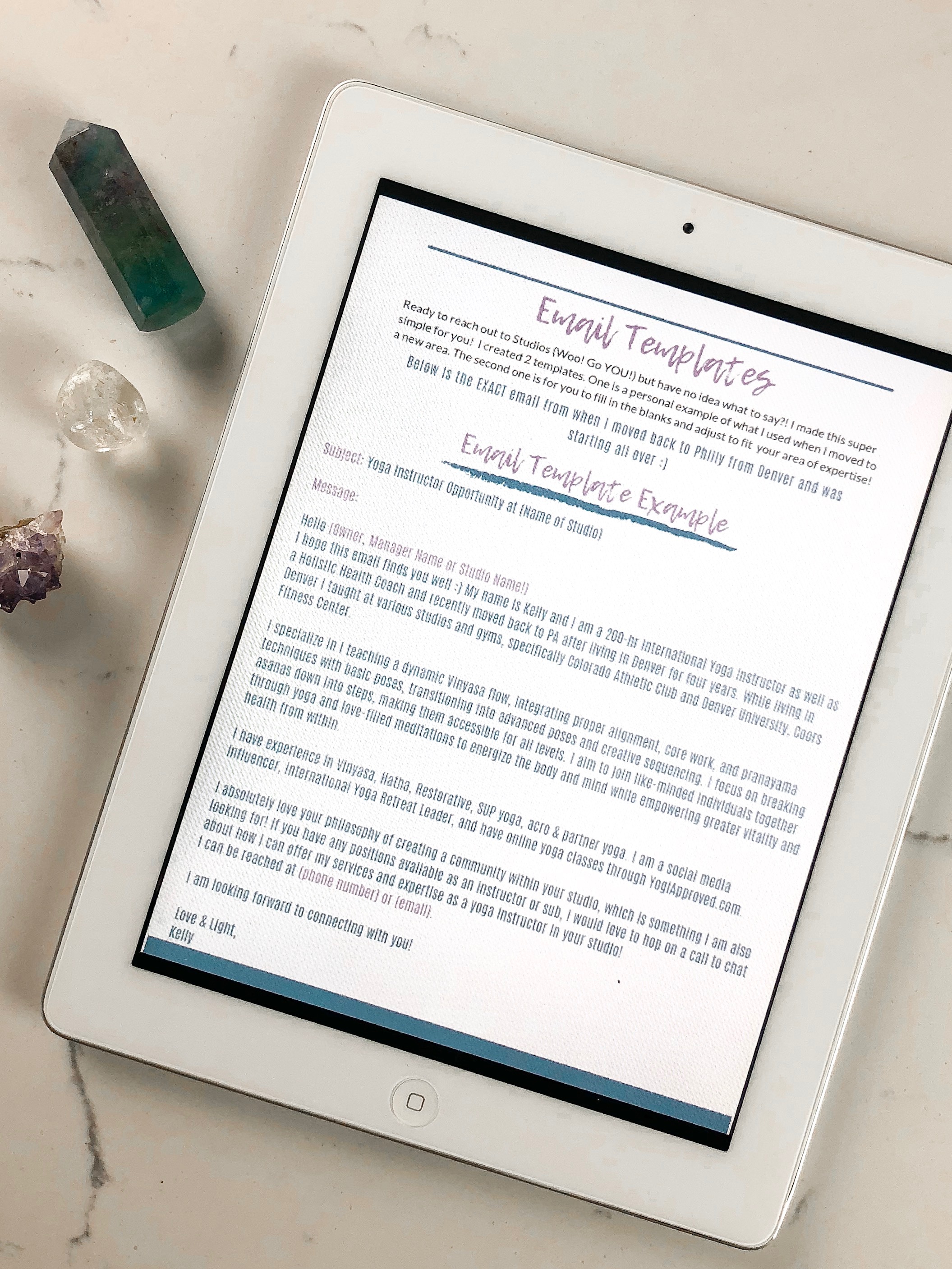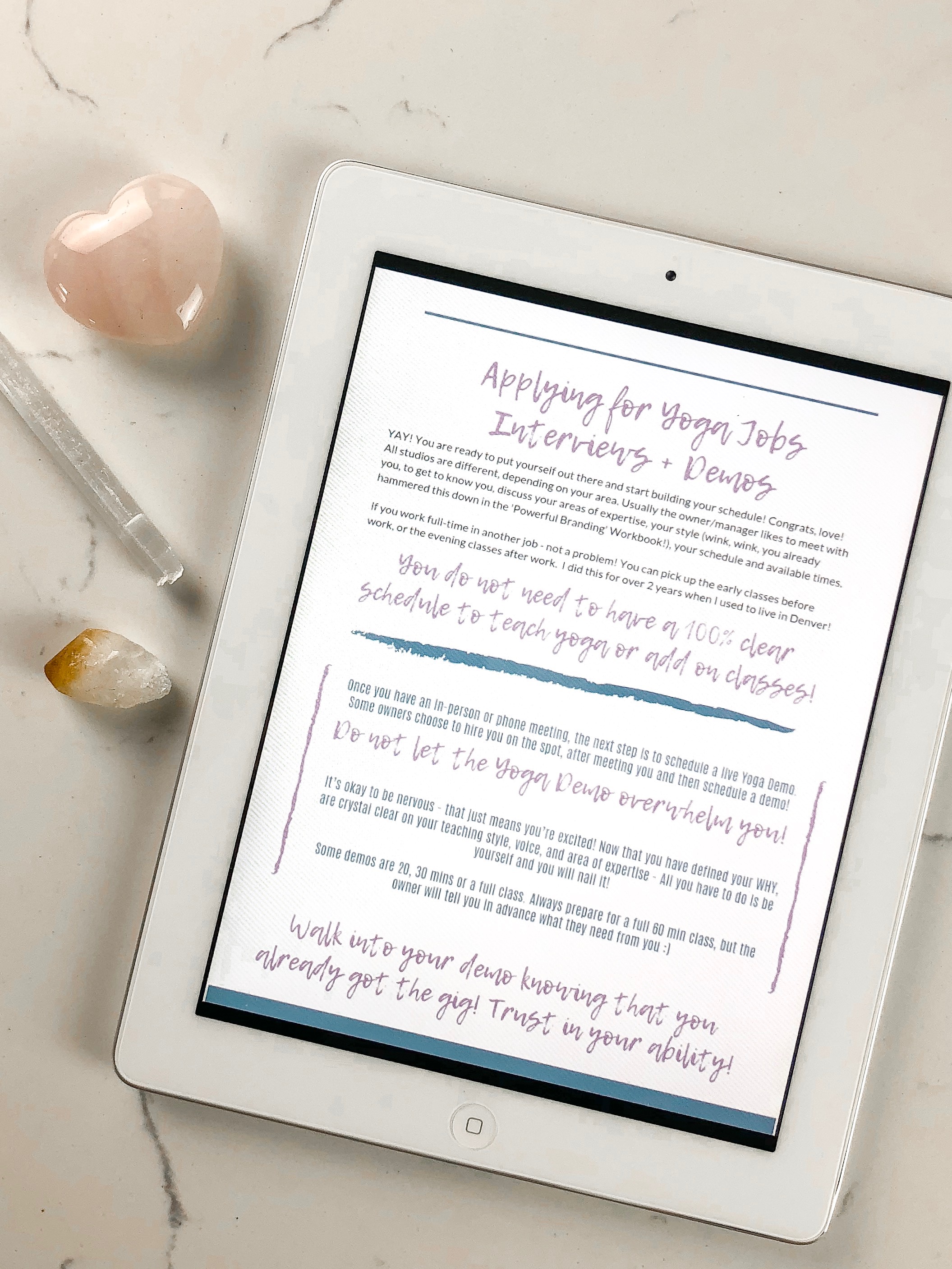 Set your Rates, Host On-Brand Workshops, Lead Retreats + Fill your Schedule Full-Time: An Interactive Workbook for Yoga Teachers + Wellness Experts
Are you ready to get hired + make money as a Yoga Instructor?!
GET THE DEETS:
Kelly's 20-page Get Hired. Make Money. Interactive Workbook is jam-packed with all of her best tips + tricks on how she stood out from the crowd and built her thriving yoga business & brand and shows you how you freaking can too!

Beautifully designed .PDF for an easy, comprehensible read.

Business insight questions + strategy planning to put your ideas into action!

Includes not just tips + ideas but tried-and-true strategies that will change up your branding, business + marketing game and help you stand out in a saturated market!
The 'Get Hired. Make Money' Interactive Workbook is designed with YOU in mind!
IN 20+ PAGES OF EFFECTIVE TIPS + TRICKS YOU WILL LEARN HOW TO::
Land yoga jobs + excel in the interviews/demos

Create a kickass yoga resume

Email templates to book + fill your yoga schedule

Amplify your power through collaborating with other Wellness Professionals

Create attention-grabbing workshops

How to find and land Private Clients

Clarify and create a healthy relationship with money

Your worth + setting appropriate rates

How to step into your abundant power and launch your career as a badass Yoga Instructor!
Let's Launch Your Powerful Career Today!

"INCREDIBLE resources in here! So many easy to use templates to help me feel confident in reaching out to yoga studios and prepare to get hired! With really insightful conversations about money and worth - this workbook is a must-have for new yoga teachers."
HOW IT WORKS:
After checkout, you will receive the 'Get Hired. Make Money.' Interactive Workbooks via email in zip format. You may save on your computer or mobile device. If using a mobile device, use Google Chrome to save and download the workbooks for your viewing pleasure. Enjoy! Please reach out to us at hello@kellypender.com with any questions! XO