The Roadmap to Build, Launch + Scale Your Yoga/Wellness Business: Interactive Workbook Bundle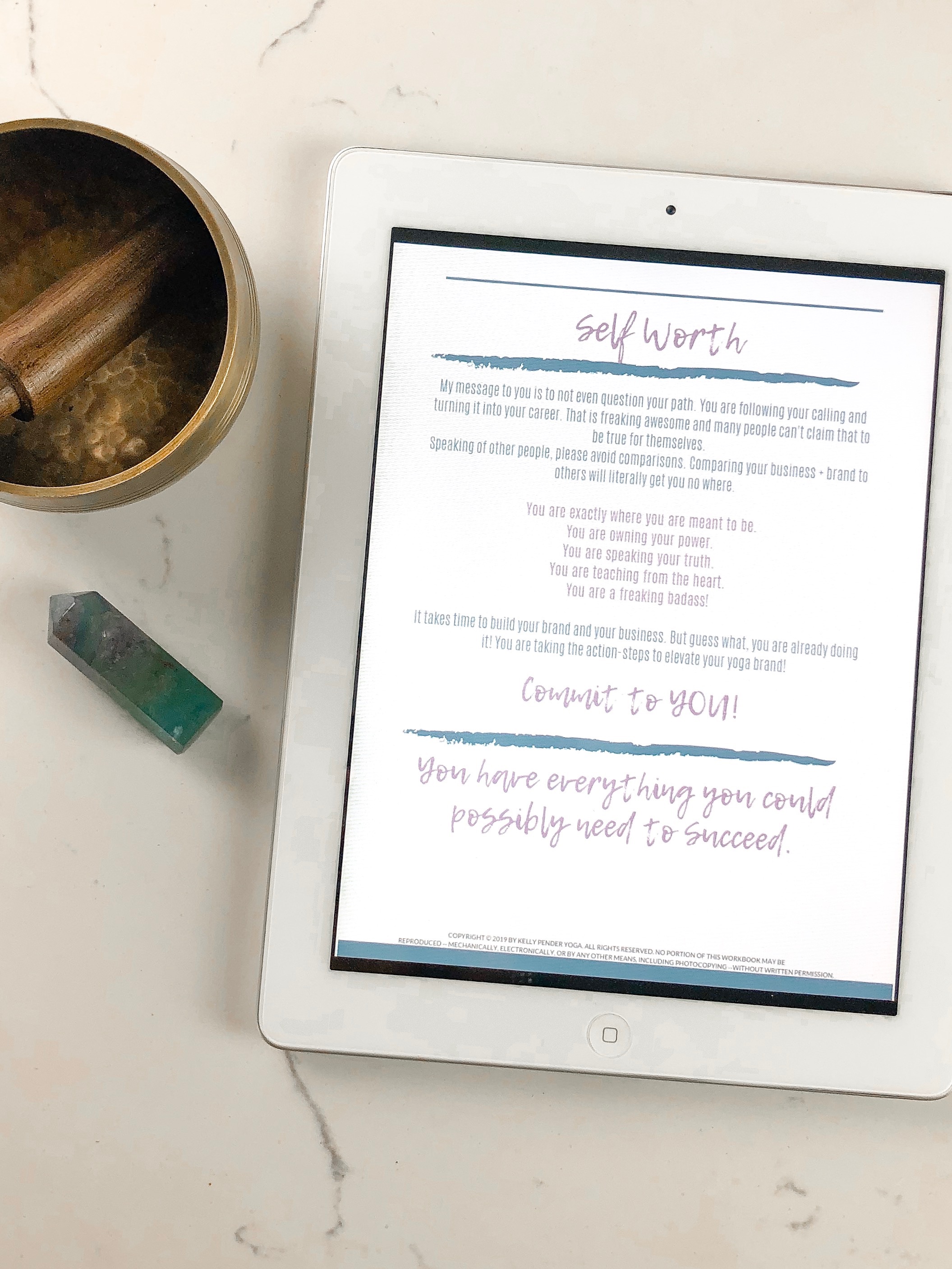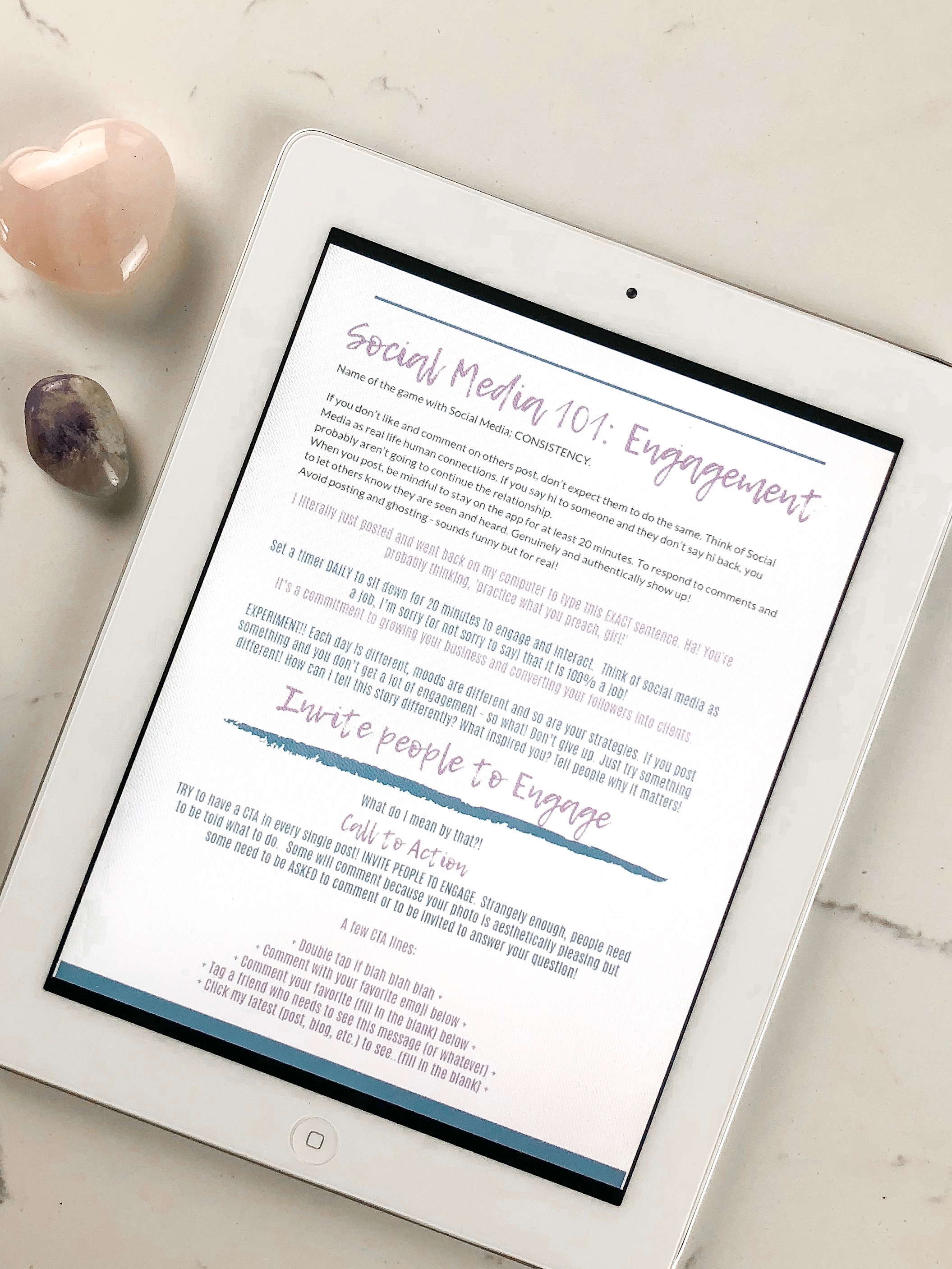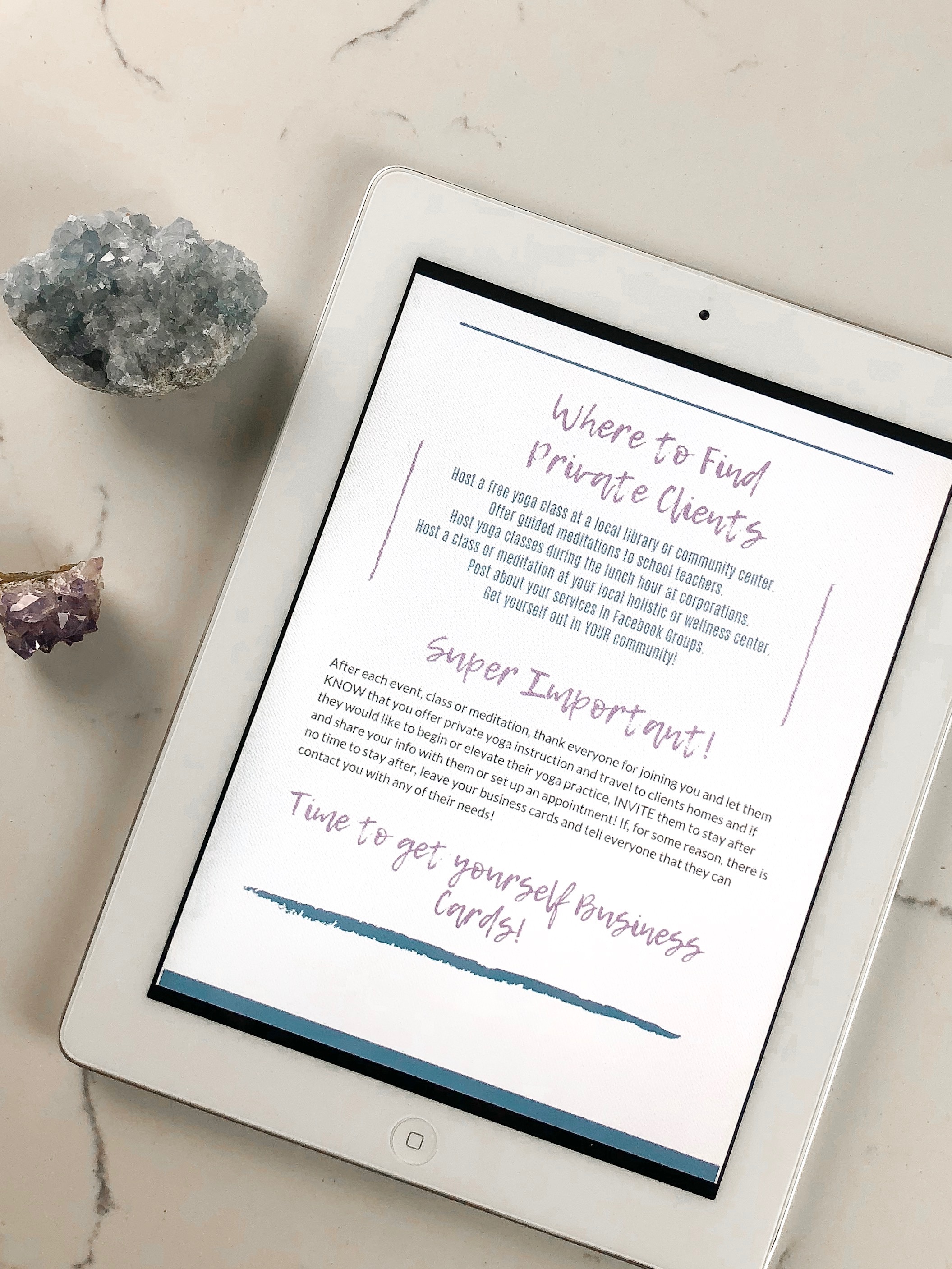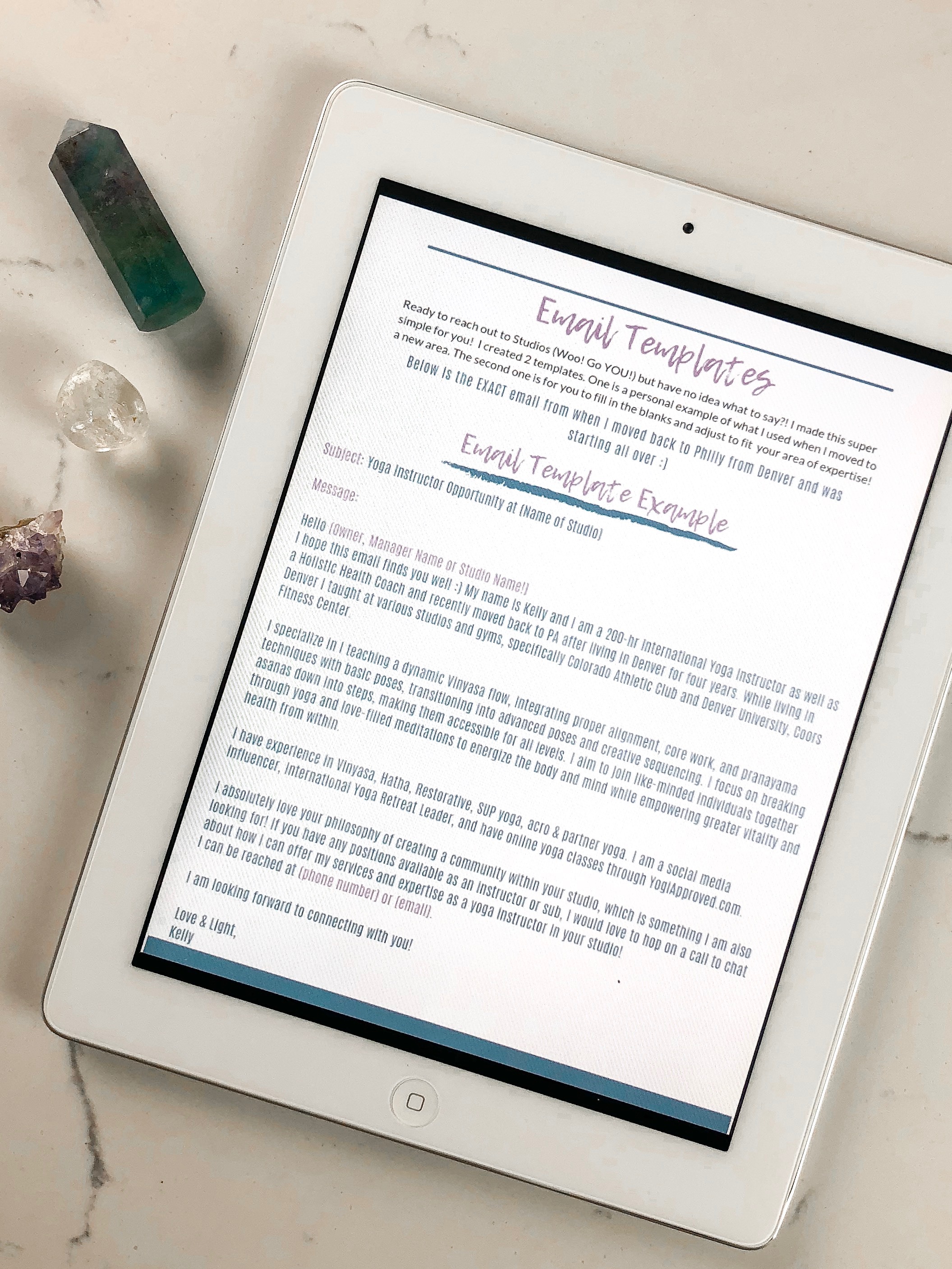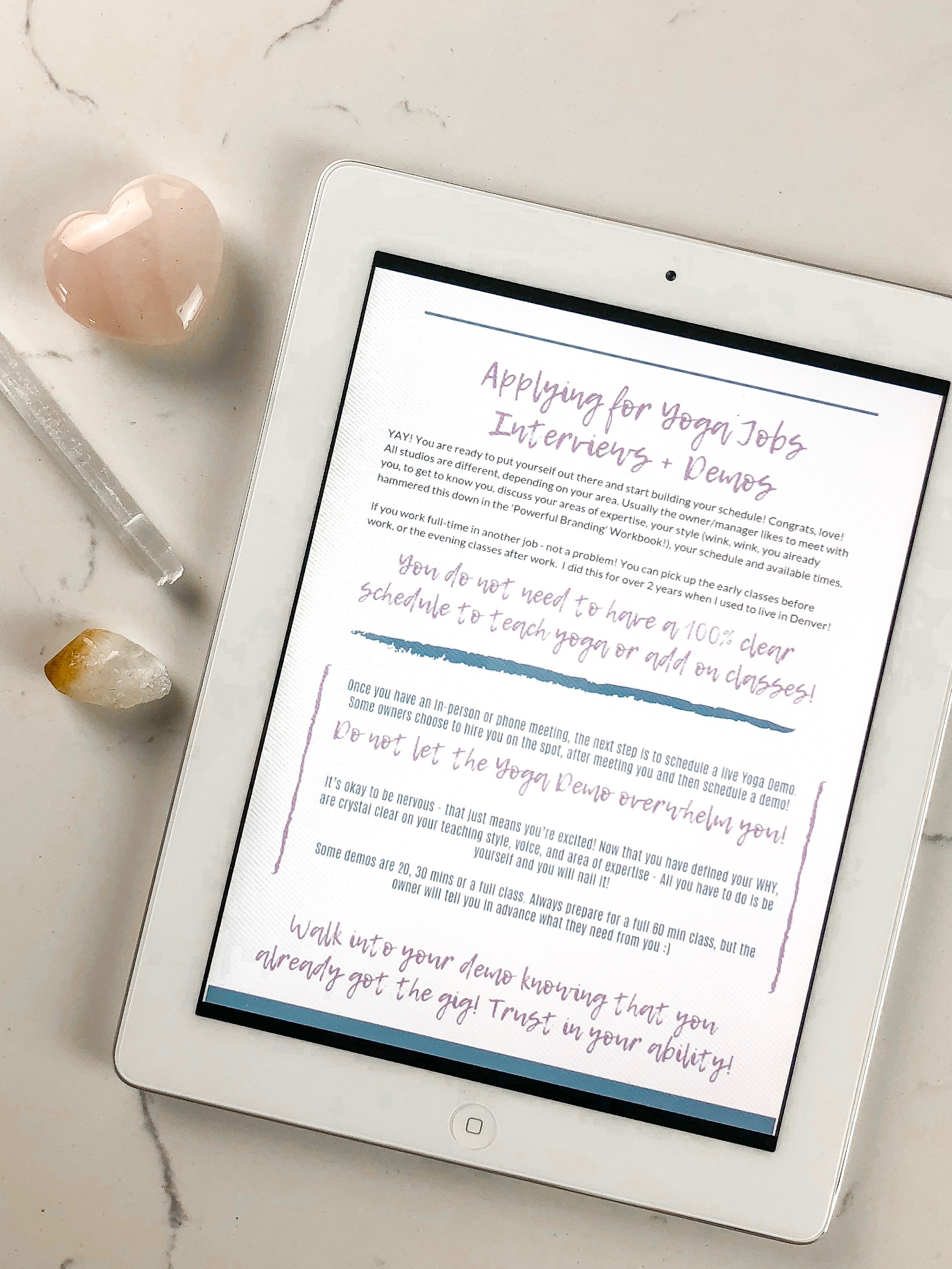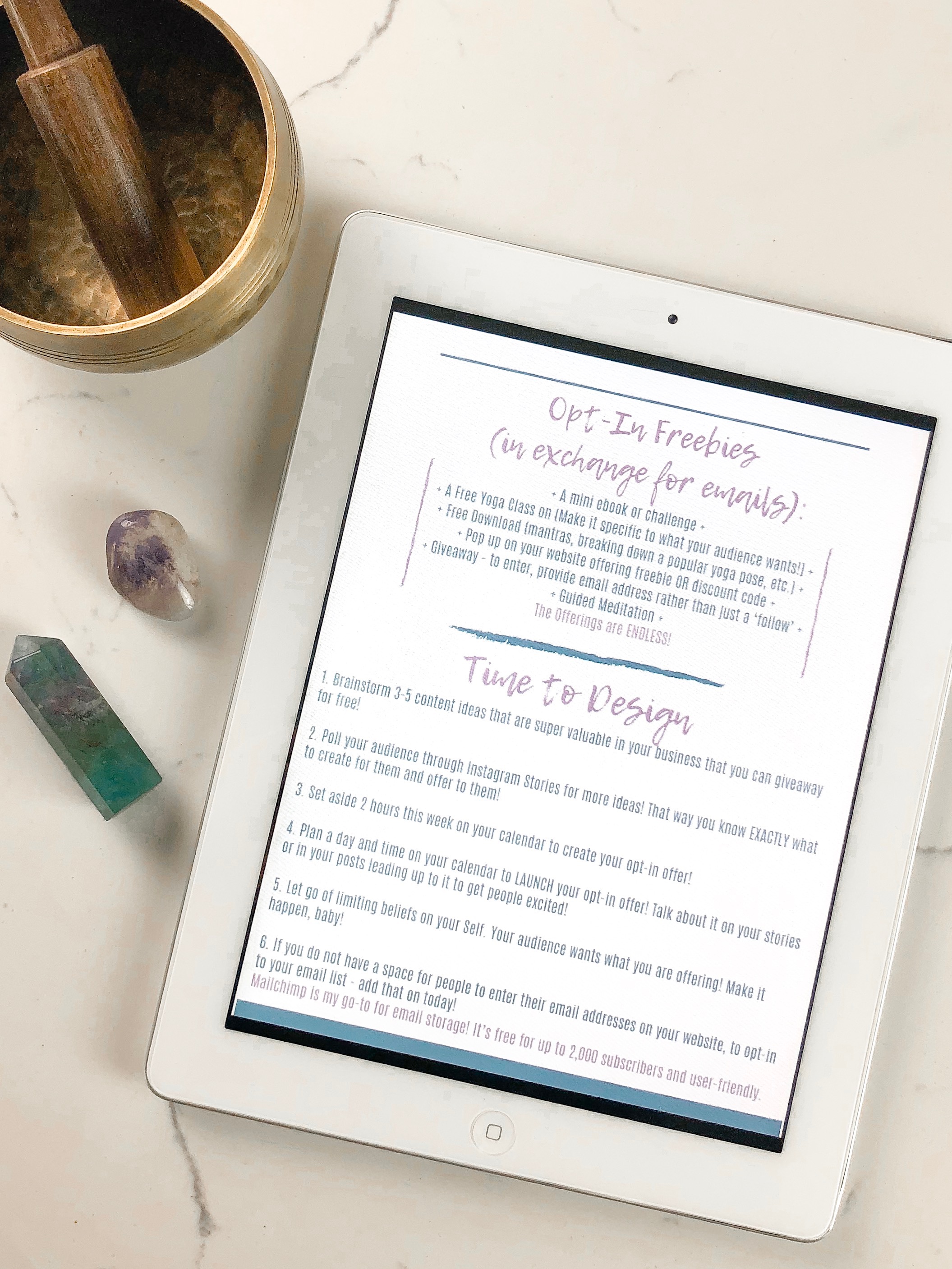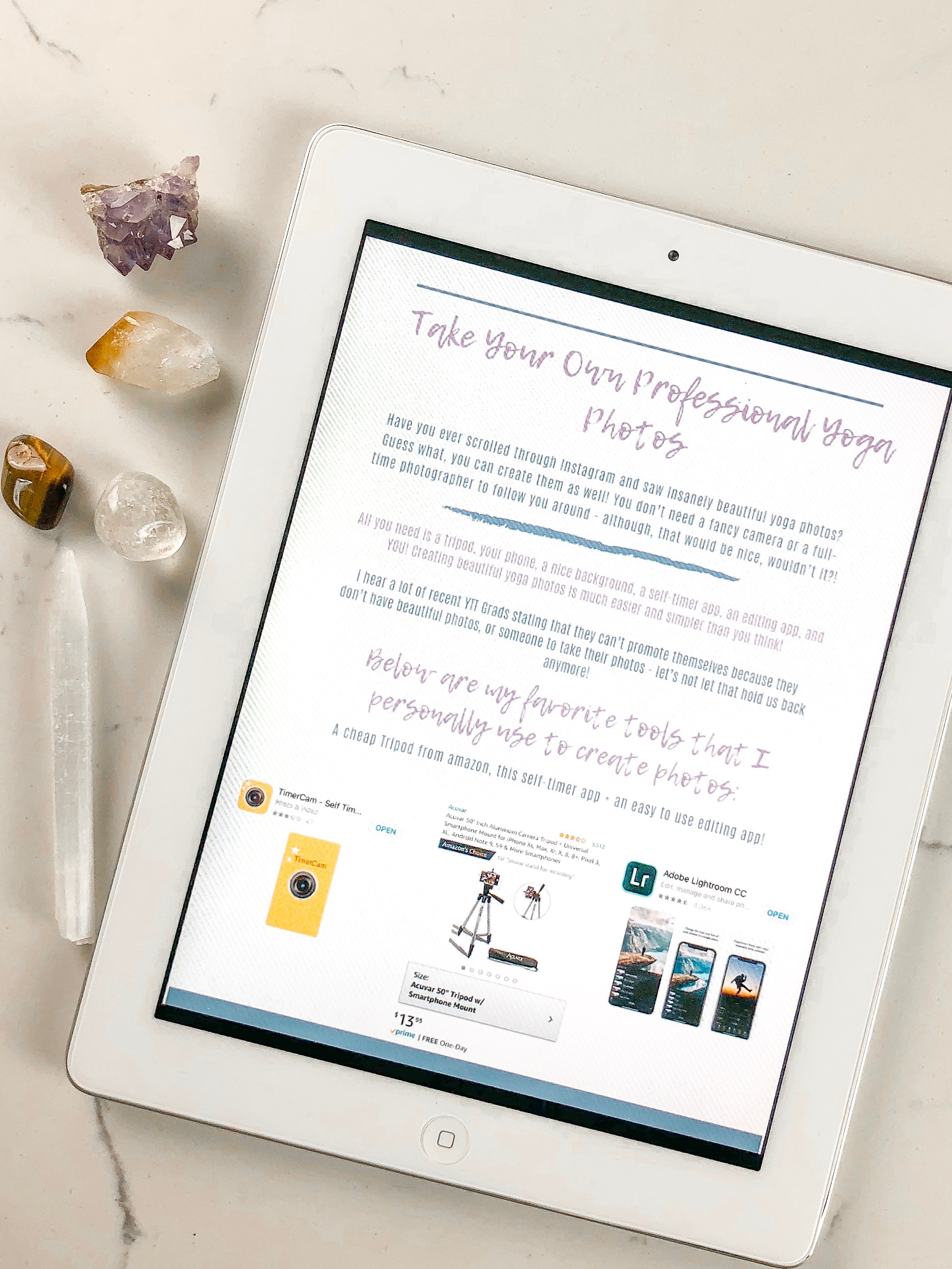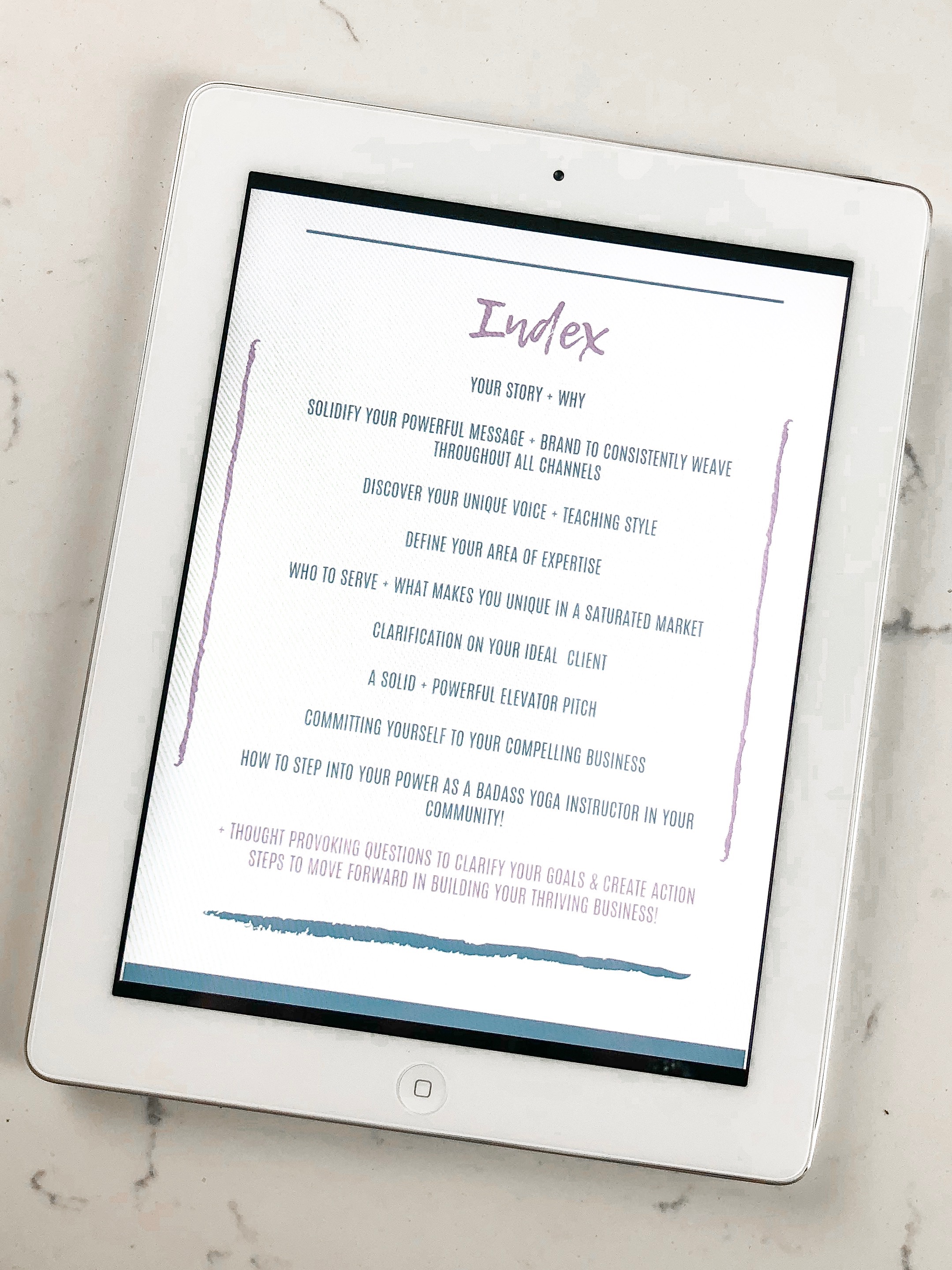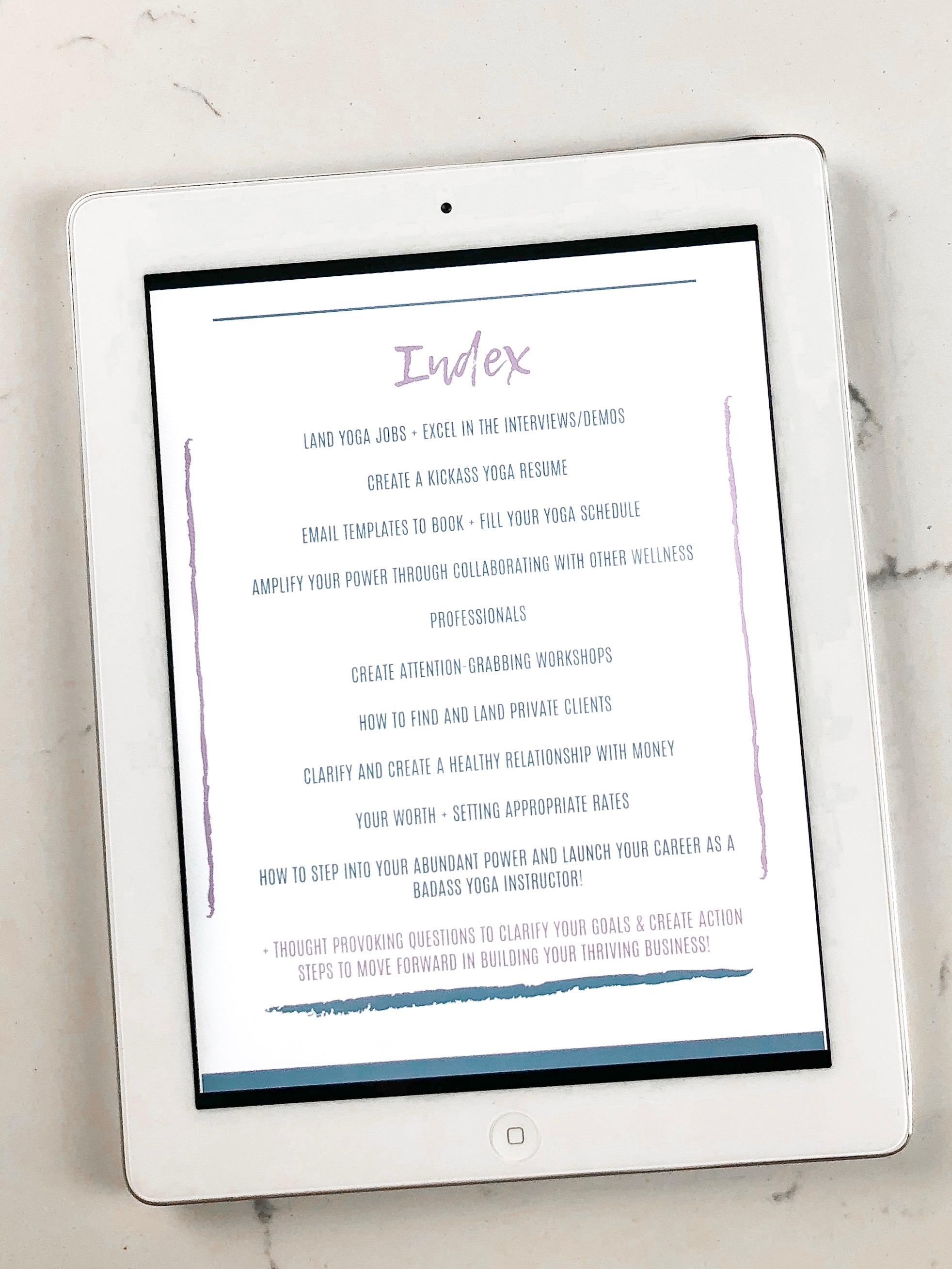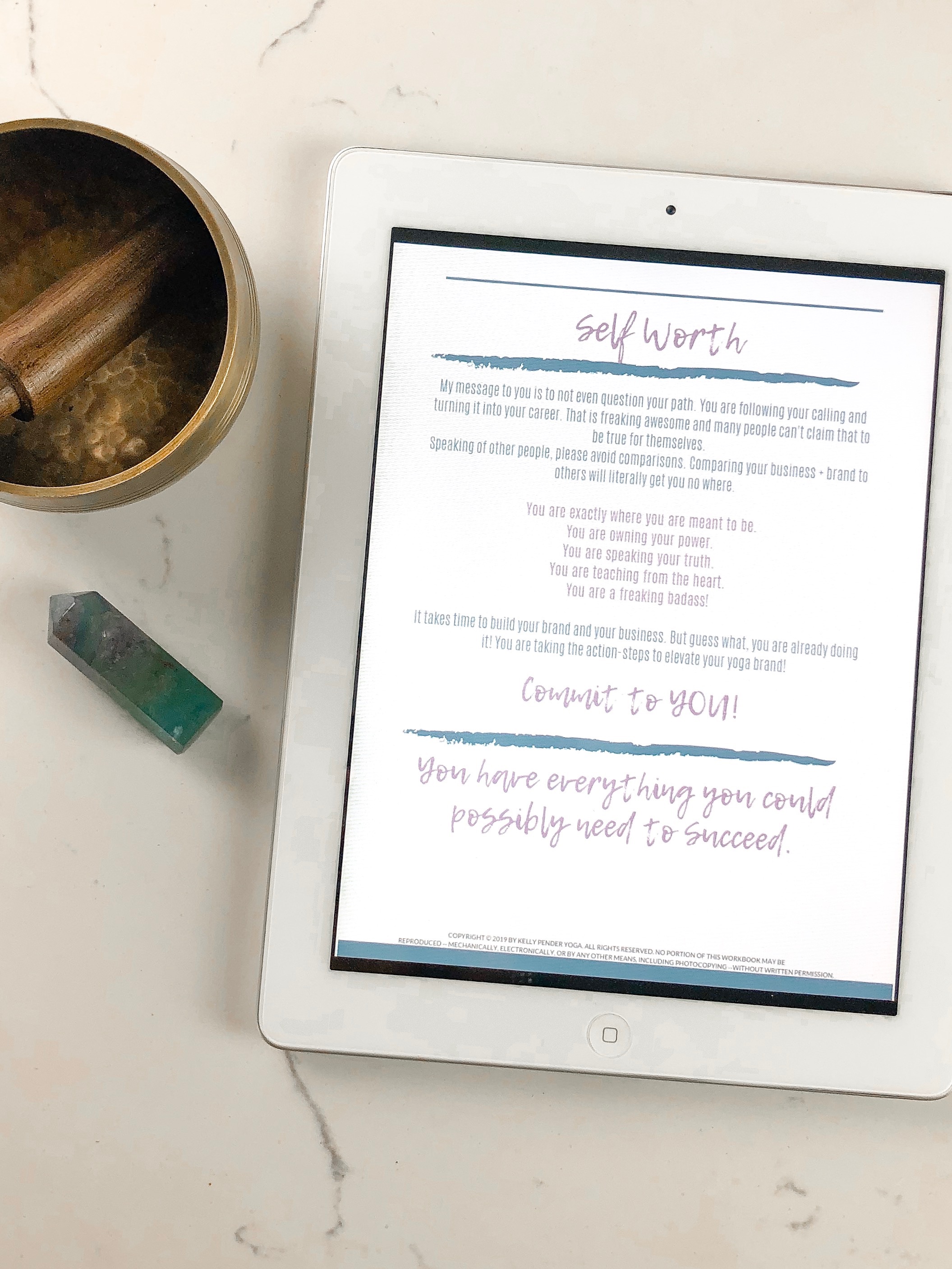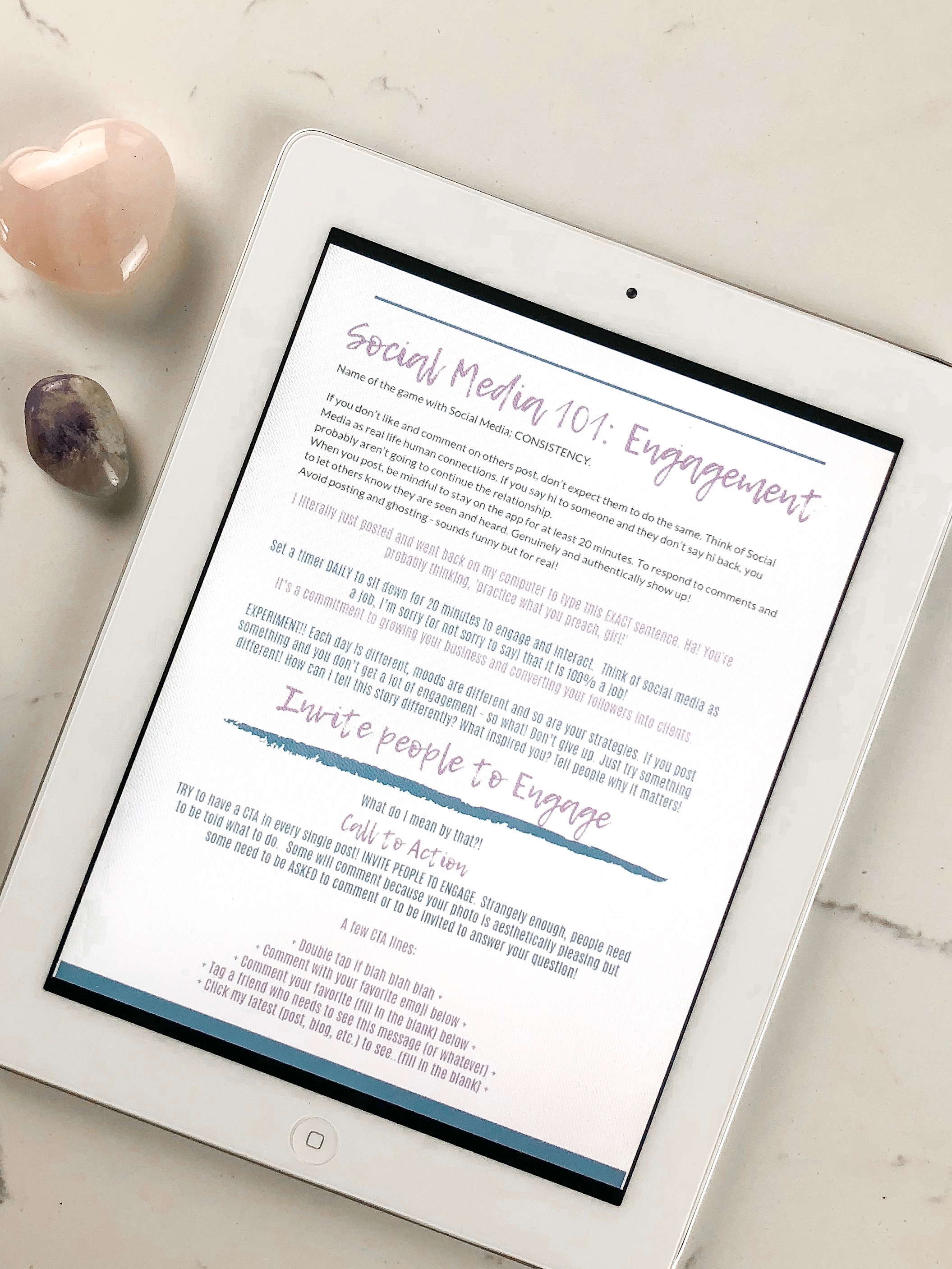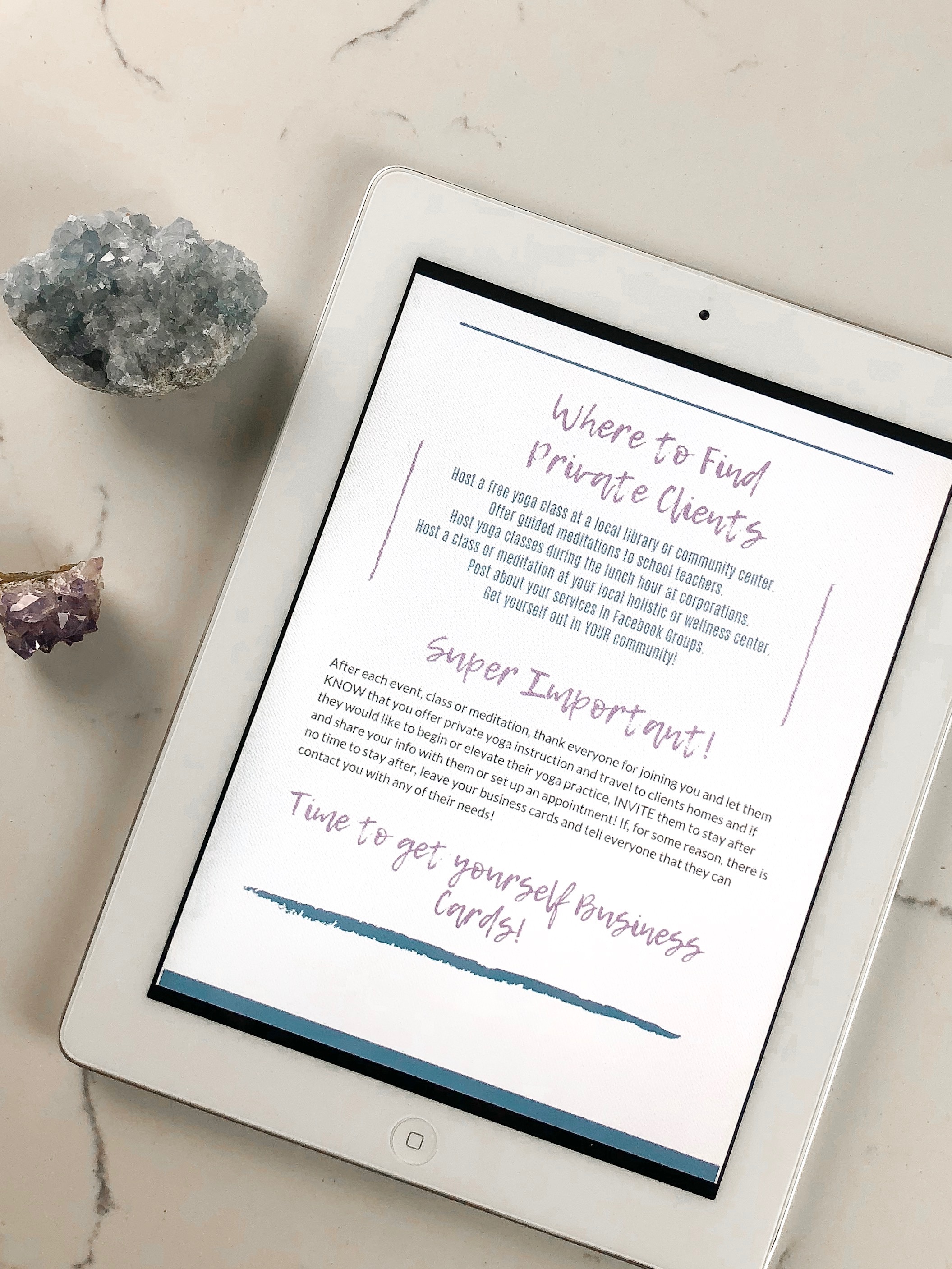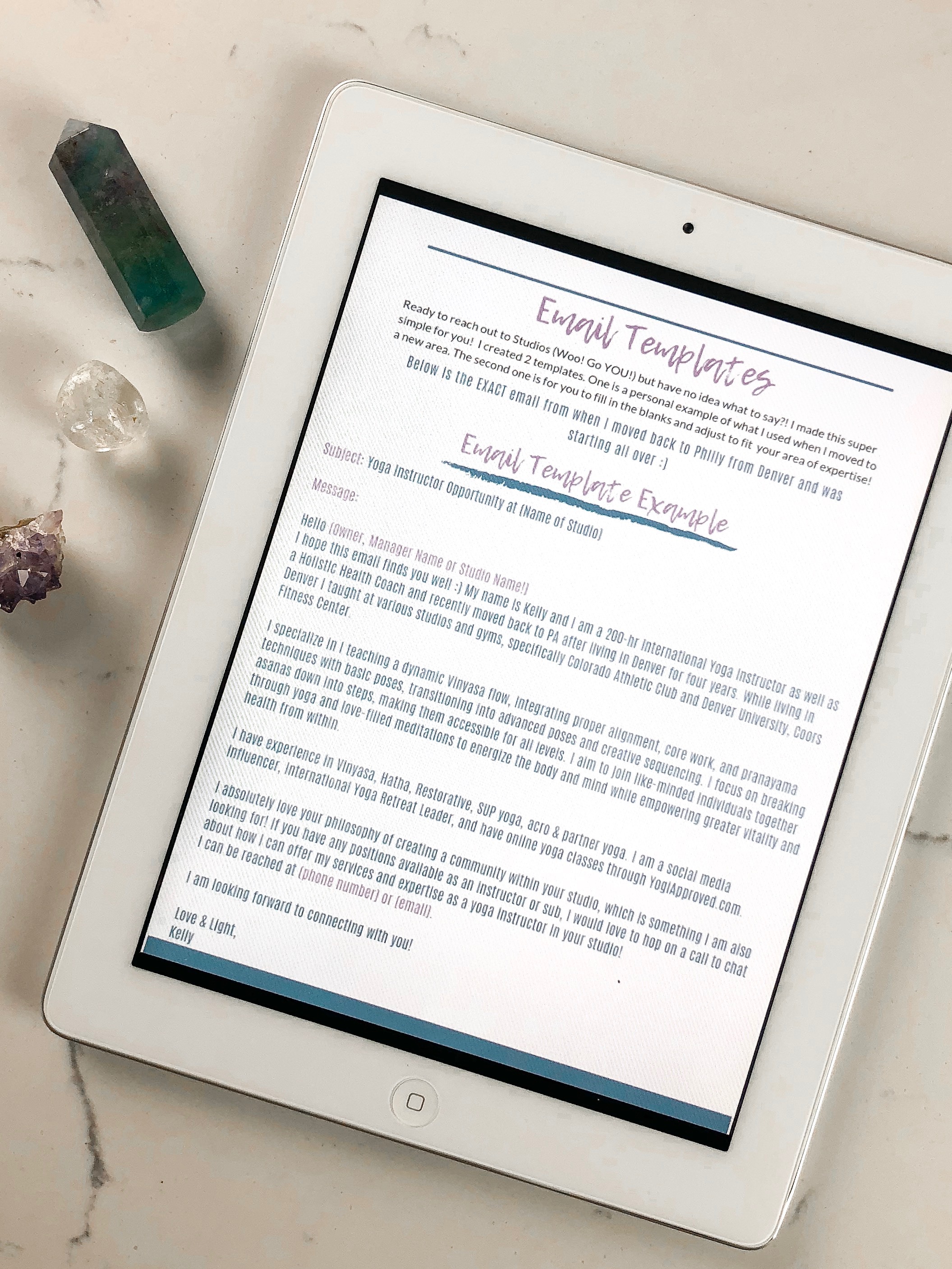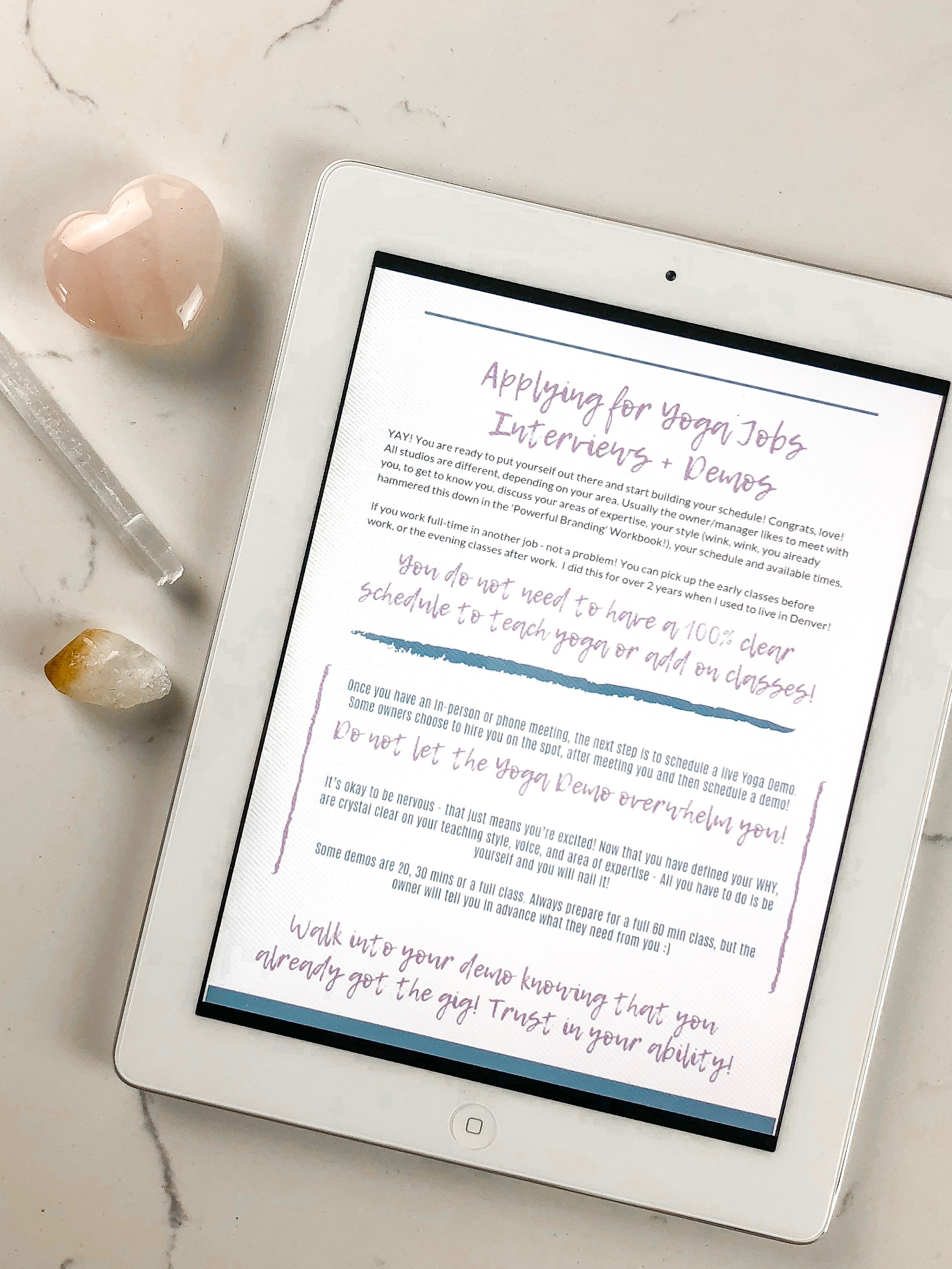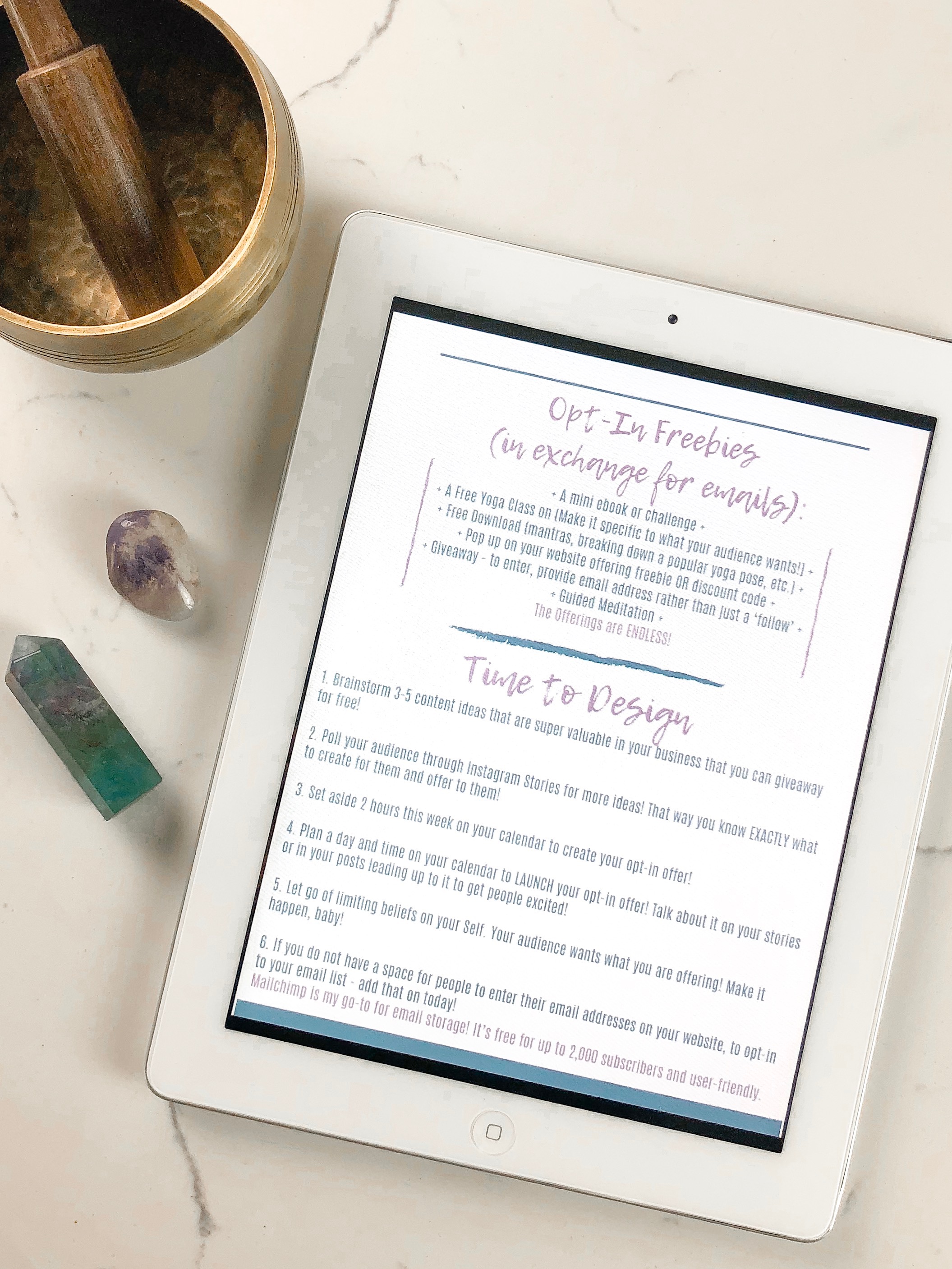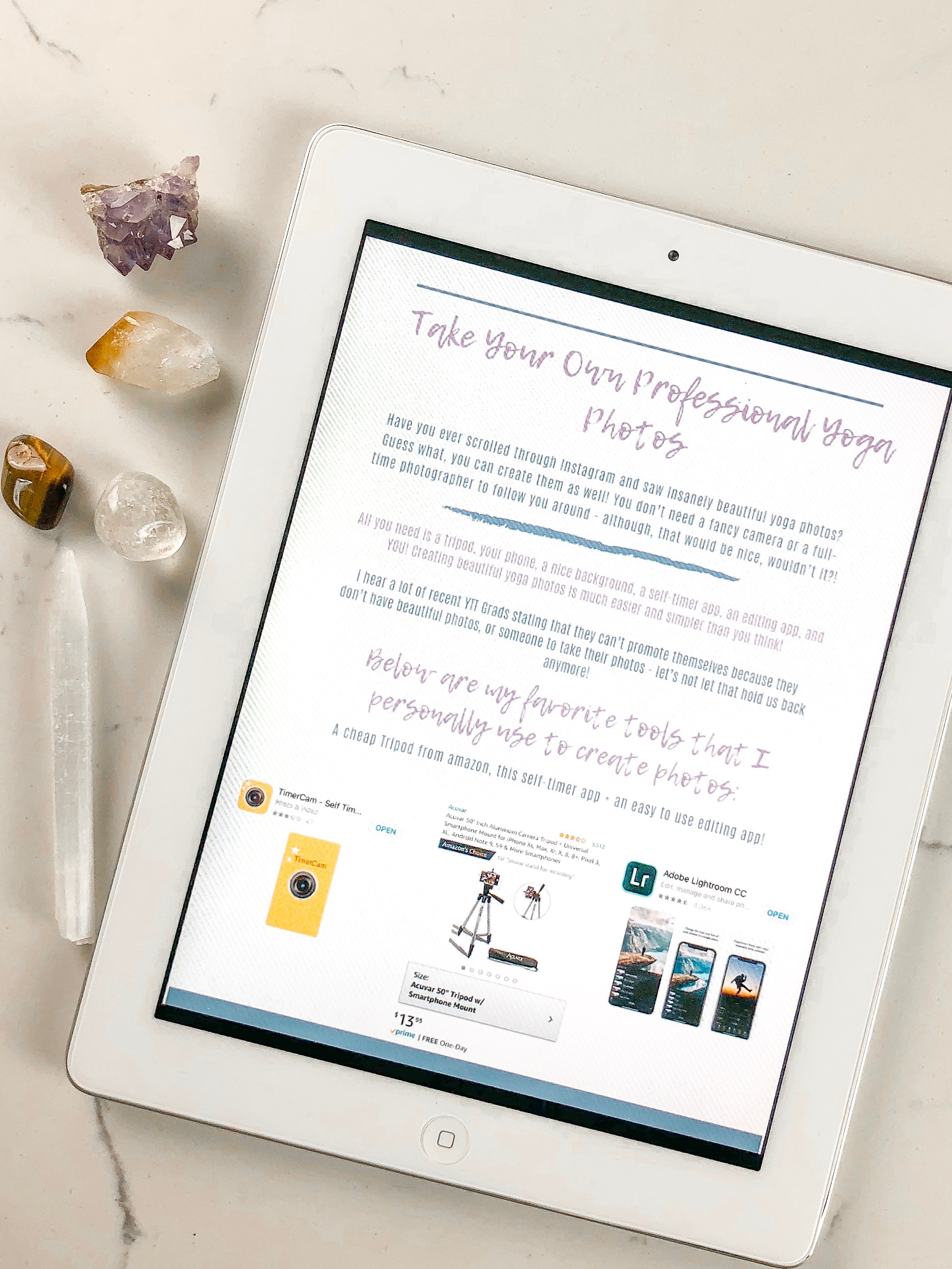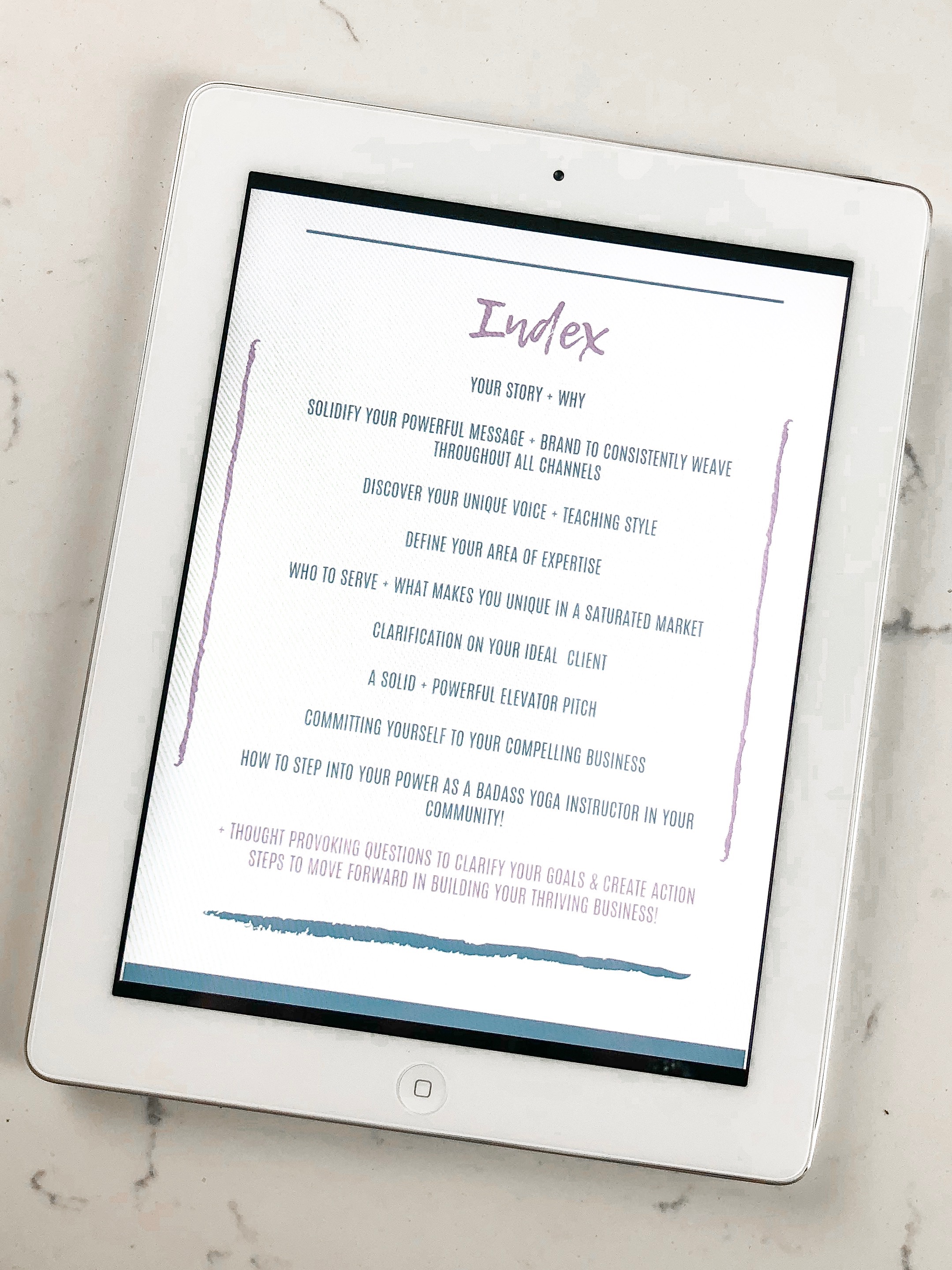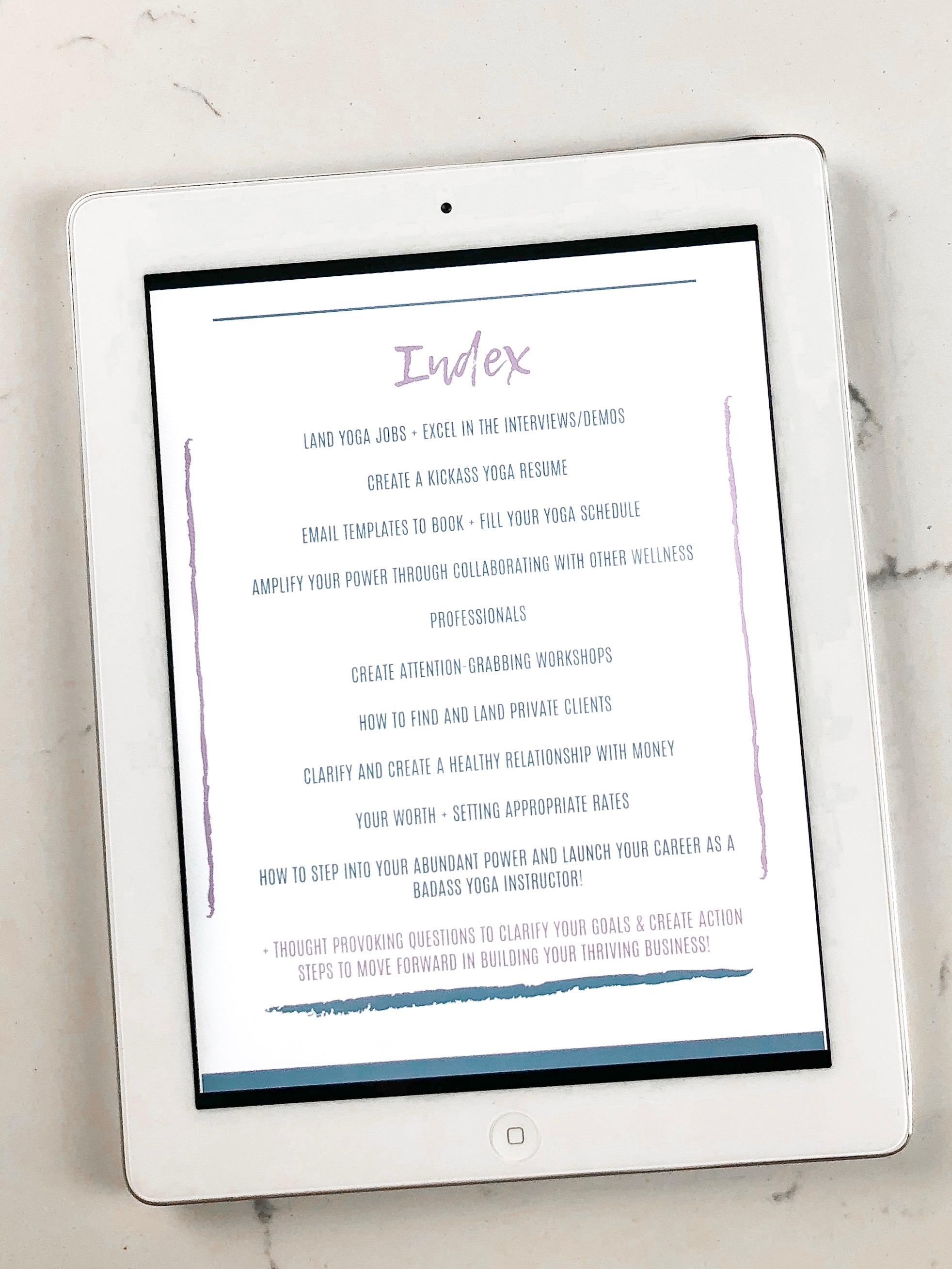 The Roadmap to Build, Launch + Scale Your Yoga/Wellness Business: Interactive Workbook Bundle
Are you ready to fully commit to your Yoga Business + Brand Elevation + Success?!
GET THE DEETS:
Kelly's FULL INTERACTIVE WORKBOOK BUNDLE: 60-page 'Build Your Power Brand', 'Get Hired. Make Money', & 'Social Media + Tribe Growth' Interactive Workbooks are jam-packed with all of her best tips + tricks on how she stood out from the crowd and built her thriving yoga business & brand and shows you how you freaking can too!

Beautifully designed .PDF for an easy, comprehensible read.

Business insight questions + strategy planning to put your ideas into action!

Includes not just tips + ideas but tried-and-true strategies that will change up your branding, business + marketing game and help you stand out in a saturated market!
Truly Amp up or begin your Thriving Yoga Business + Brand with all THREE Interactive Workbooks! $300 value
"These workbooks are incredible and I highly recommend them to anyone who is just beginning their teaching journey or any established teacher looking to elevate their yoga teaching brand! Kelly breaks down so many components in an easy step by step guide. She takes the million ideas you have floating in your head when trying to start out and puts them on paper in a logical order that gives you the confidence to know you can do this. She gives templates to put yourself out there and apply to teaching jobs, mantras to encourage you, and takes the time to remind you that YOU are enough and have everything and more to make your dream a reality. I have my to do list and cannot wait to build and grow. Kelly, THANK YOU! You're incredible and I love all three of your workbooks. They are perfect in every way and I cannot recommend them enough!"

-Cathy B.
IN 60+ PAGES OF EFFECTIVE TIPS + TRICKS YOU WILL LEARN HOW TO:
Define your area of expertise. Discover your unique voice + teaching style

Who to serve + what makes you unique in a saturated market. Clarification on your ideal client. A solid + powerful elevator pitch

Land yoga jobs + excel in the interviews/demos. Create a kickass yoga resume

Email templates to book + fill your yoga schedule

Amplify your power through collaborating with other Wellness Professionals. Create attention-grabbing workshops

How to find and land Private Clients

Clarify and create a healthy relationship with money. Your worth + setting appropriate rates. Define your career path

Design a kickass website (+ actually do the damn thing!)

How to build your loyal tribe. Create appealing opt-ins. Launch + Grow your email list

Social Media Engagement + Insight on serving your following. Instagram 101 (IG Stories, Call to Action prompts, Hashtags, Ads Overview)

Guide to Creating Your Own Professional Yoga Photos. Video on "How to Create Your Own Yoga Videos"

How to believe in Your Power + share your compelling message in an authentic & organic way. Transform your dream of an abundant business + brand into your reality
SUGGESTED ORDER:
Build Your Power Brand
Get Hired. Make Money.
Social Media + Tribe Growth
HOW IT WORKS:
After checkout, you will receive all three Interactive Workbooks via email in zip format. You may save on your computer or mobile device. If using a mobile device, use Google Chrome to save and download the workbooks for your viewing pleasure. We will be emailing you the 'How to Create You Own Yoga Videos' video separately via email. Please reach out to us at hello@kellypender.com with any questions! XO