Create your Personal Essence Brand + Crystalize Your Messaging: An Interactive Workbook for Yoga Teachers + Wellness Experts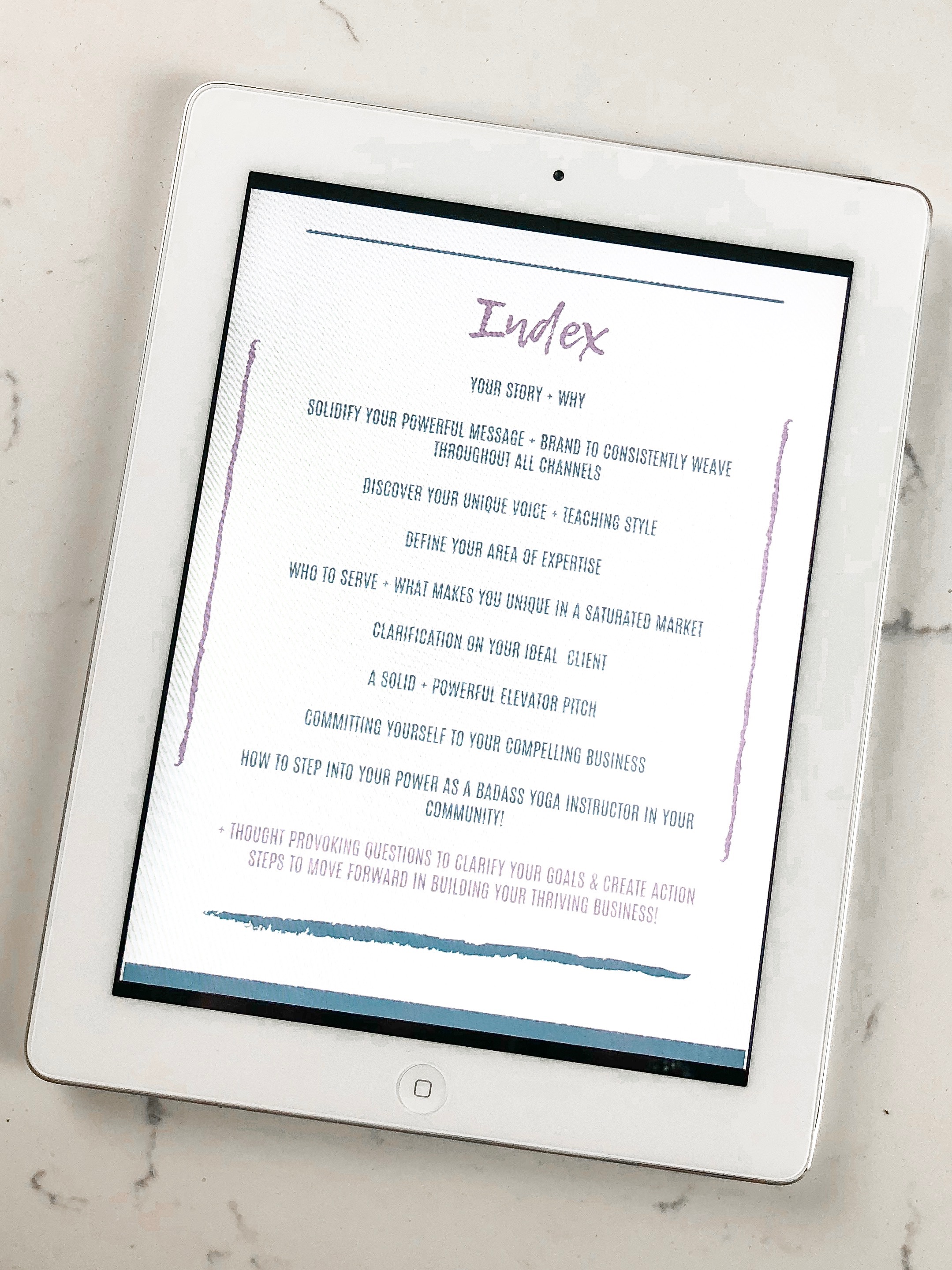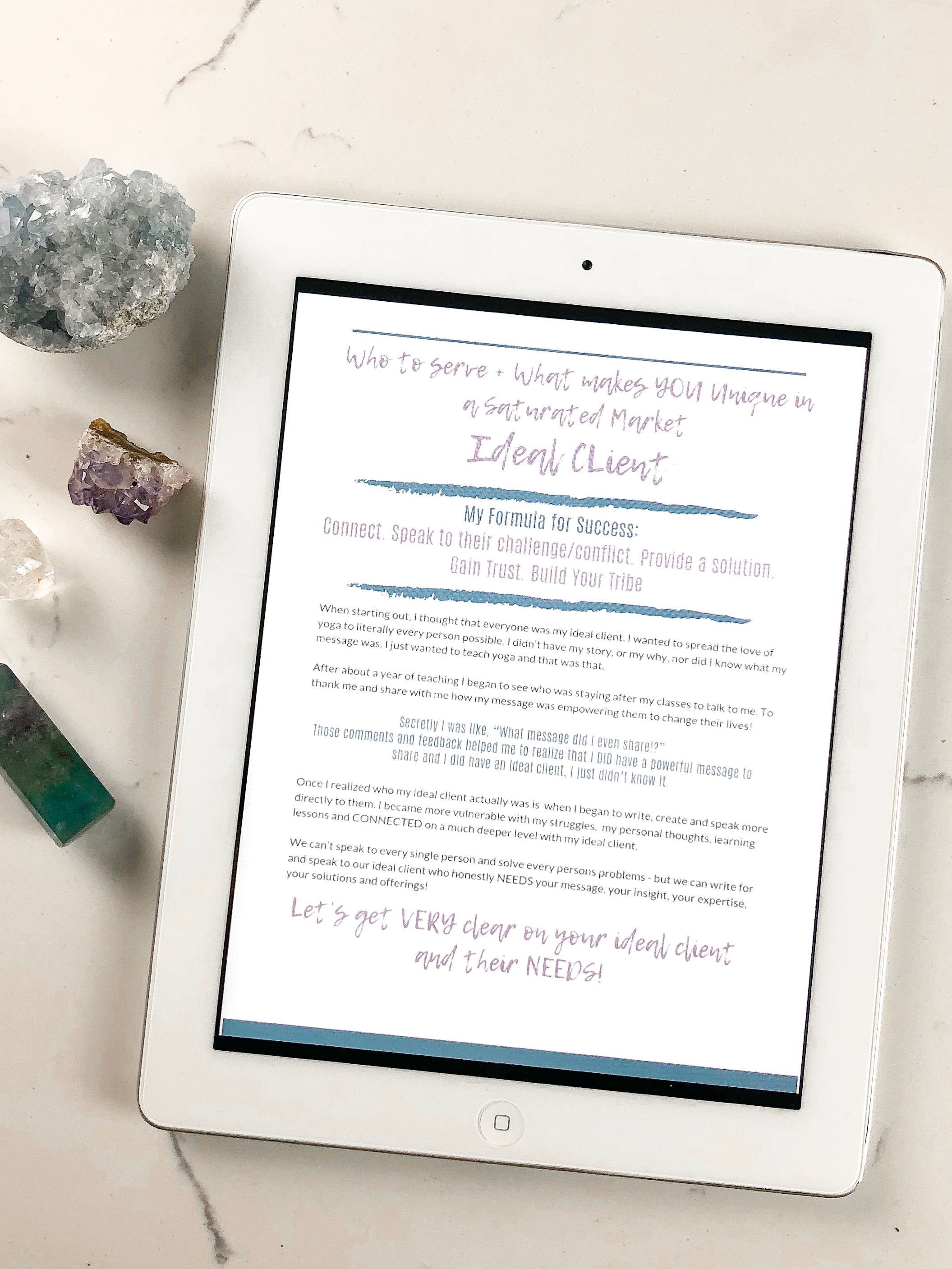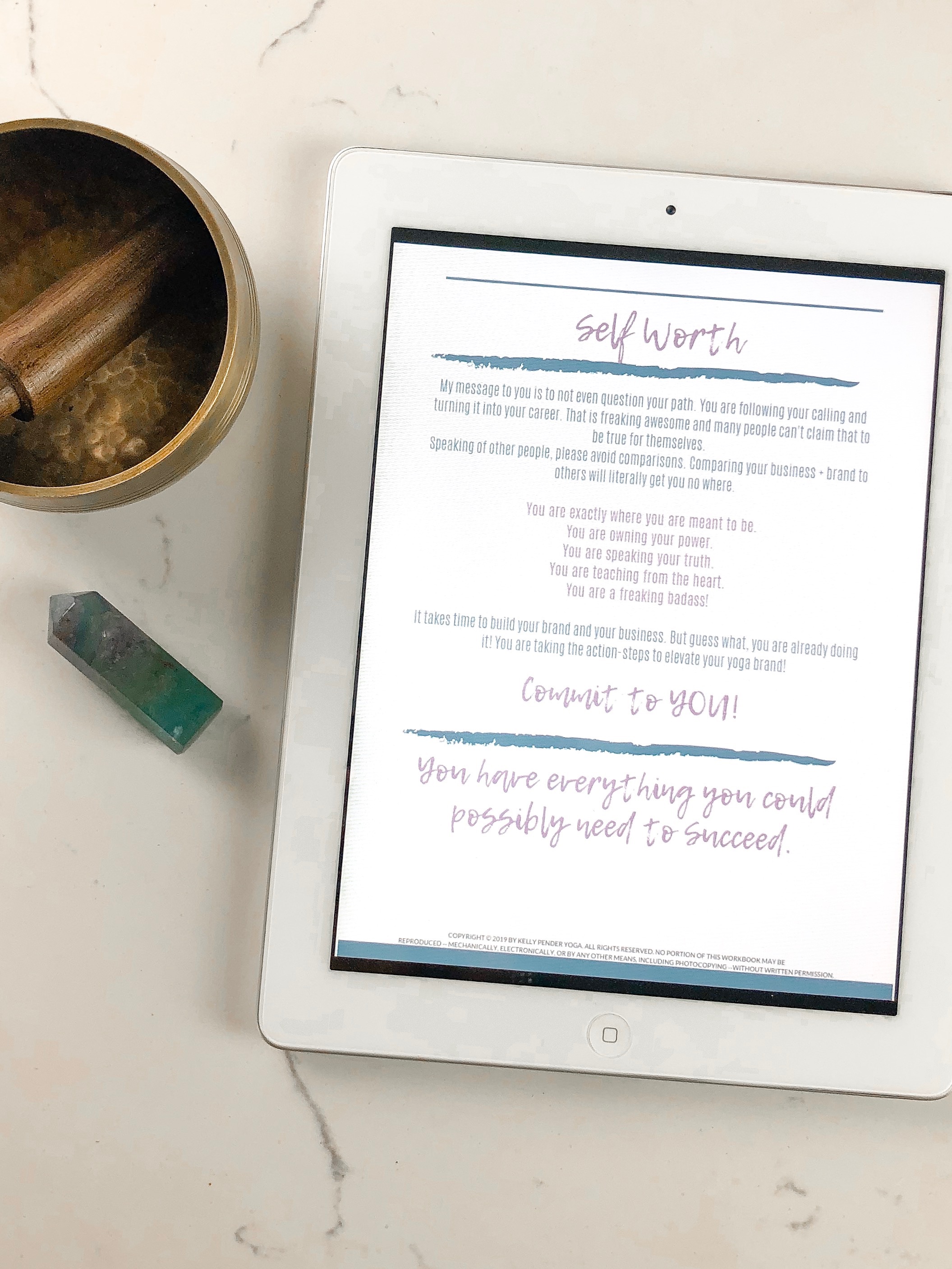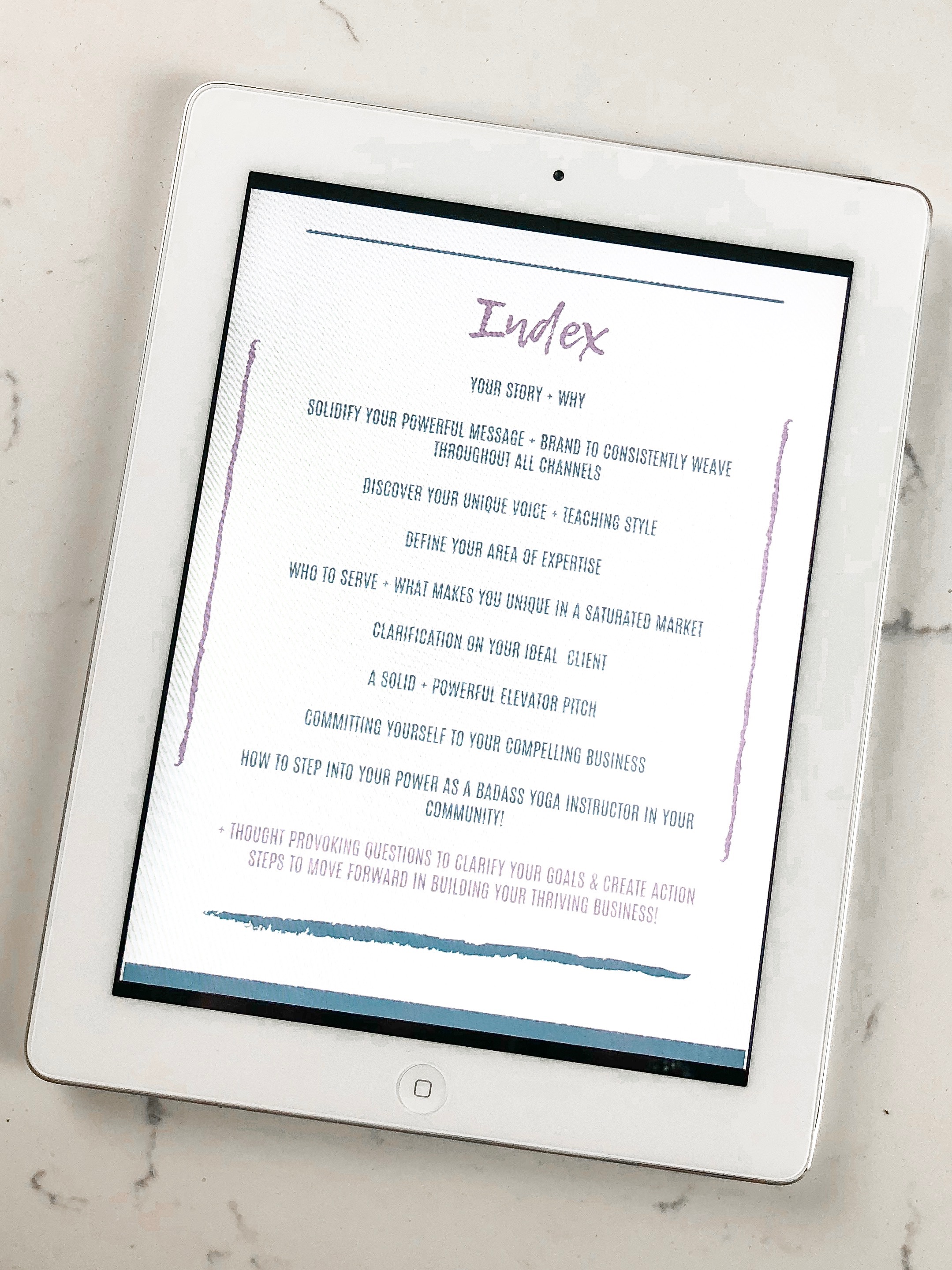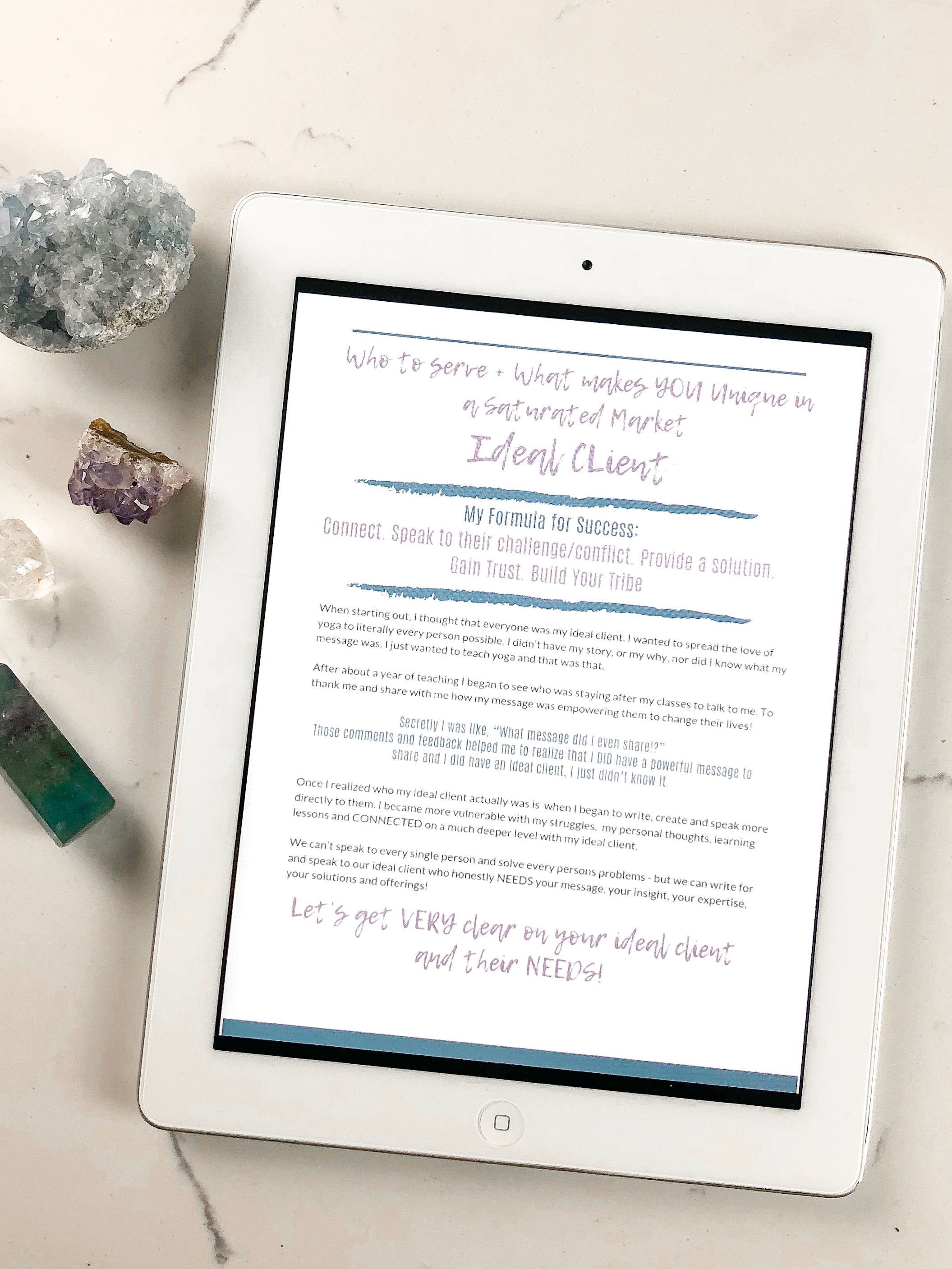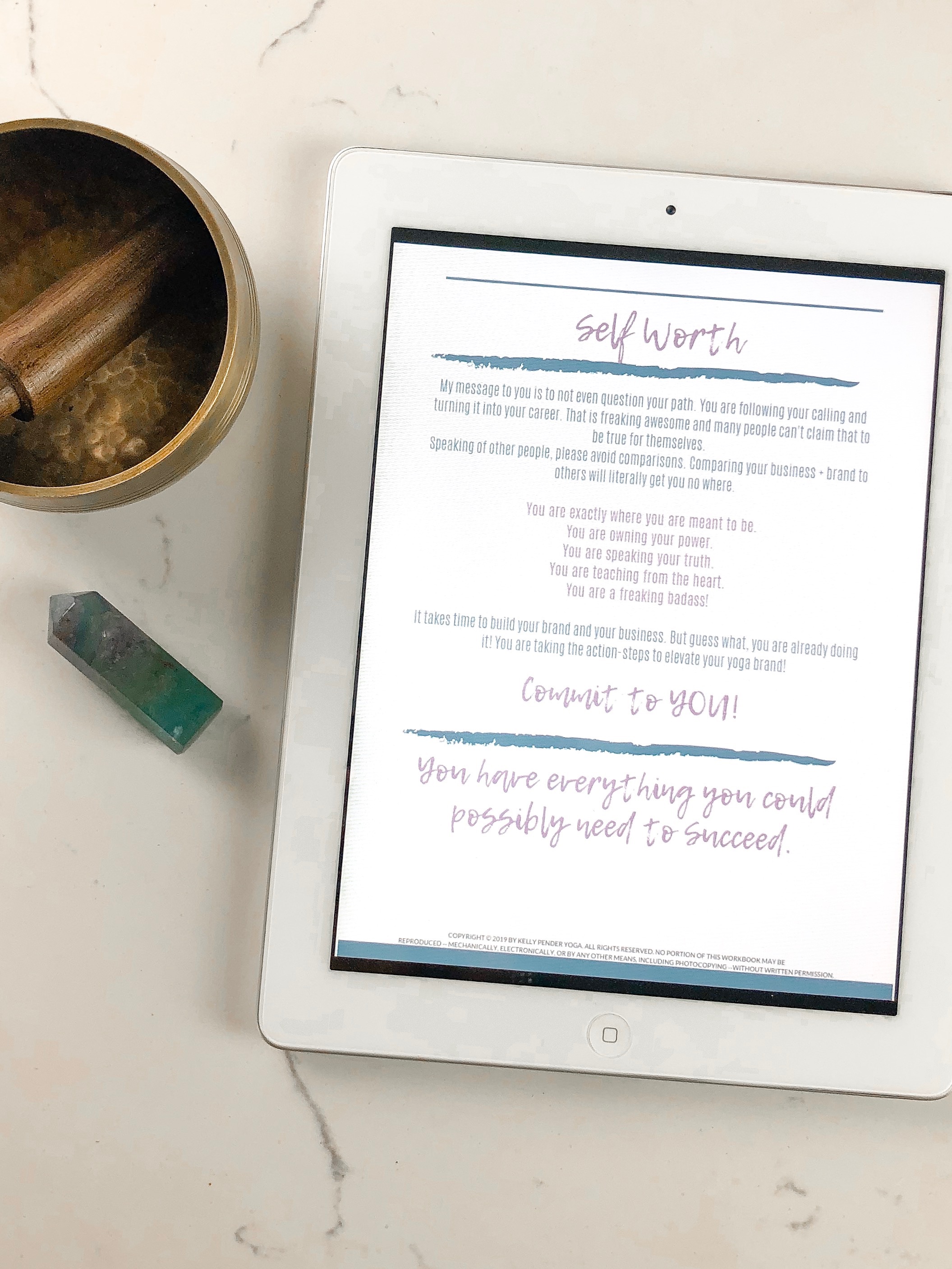 Create your Personal Essence Brand + Crystalize Your Messaging: An Interactive Workbook for Yoga Teachers + Wellness Experts
Are you ready to Elevate your Yoga Business + Brand?!
GET THE DEETS:
Kelly's 20-page Build Your Power Brand Interactive Workbook is jam-packed with all of her best tips + tricks on how she stood out from the crowd and built her thriving yoga business & brand and shows you how you freaking can too!

Beautifully designed .PDF for an easy, efficient read.

Business insight questions + strategy planning to put your ideas into action!

Includes not just tips + ideas but tried-and-true strategies that will change up your branding, business + marketing game and help you stand out in a saturated market!
The 'Build Your Power Brand' Interactive Workbook is designed with YOU in mind!
IN 20+ PAGES OF EFFECTIVE TIPS + TRICKS YOU WILL LEARN HOW TO:
Solidify your powerful message + brand to consistently weave throughout all channels

Discover your unique voice + teaching style

Define your area of expertise

Who to serve + what makes you unique in a saturated market

Clarification on your ideal client

A solid + powerful elevator pitch

Committing yourself to your compelling business

How to step into your power as a badass yoga instructor in your community!
Let's Build Your Power Brand Today!

"This workbook is empowering - through deep questioning and modeling Kelly helps you find and create a brand that resonates with your truth. On every level - from colors to mission statements - Kelly covers EVERYTHING you need to create a strong, cohesive brand!"
HOW IT WORKS:
After checkout, you will receive the 'Build Your Power Brand' Interactive Workbooks via email in zip format. You may save on your computer or mobile device. If using a mobile device, use Google Chrome to save and download the workbooks for your viewing pleasure. Enjoy! Please reach out to us at hello@kellypender.com with any questions! XO