Instagram 101, Social Media Engagement + Serving your Tribe in a Powerful Way: An Interactive Workbook for Yoga Teachers + Wellness Experts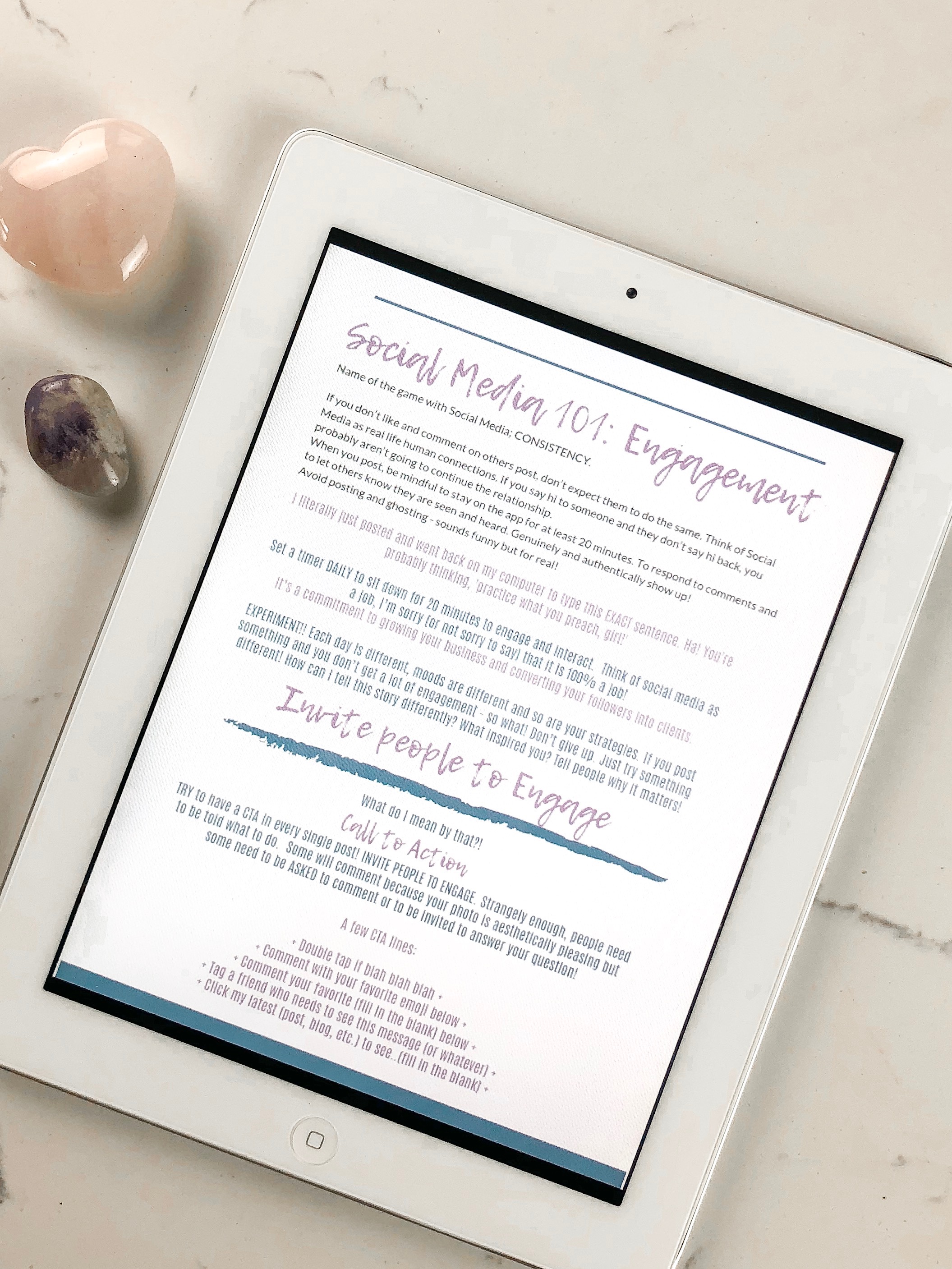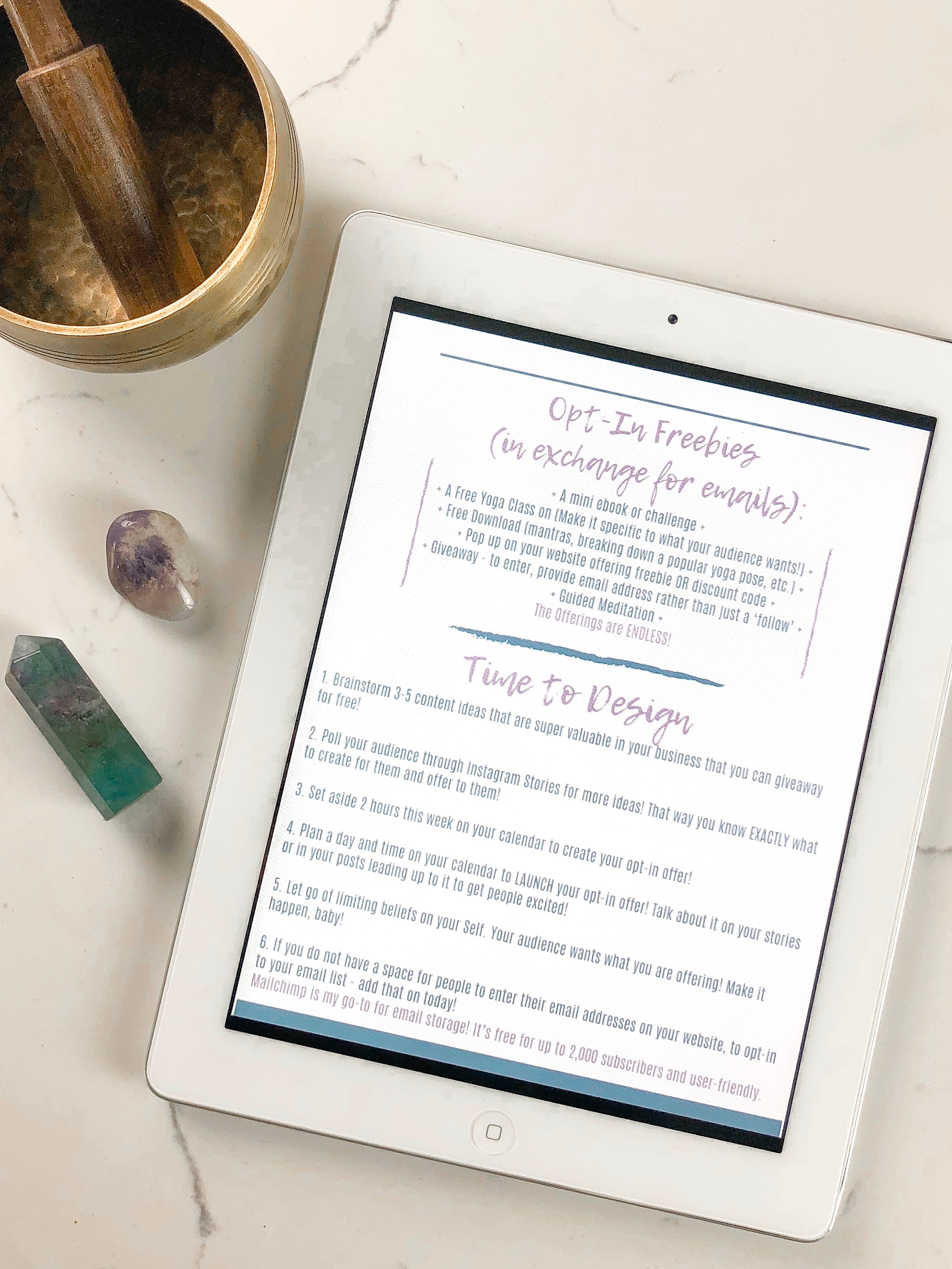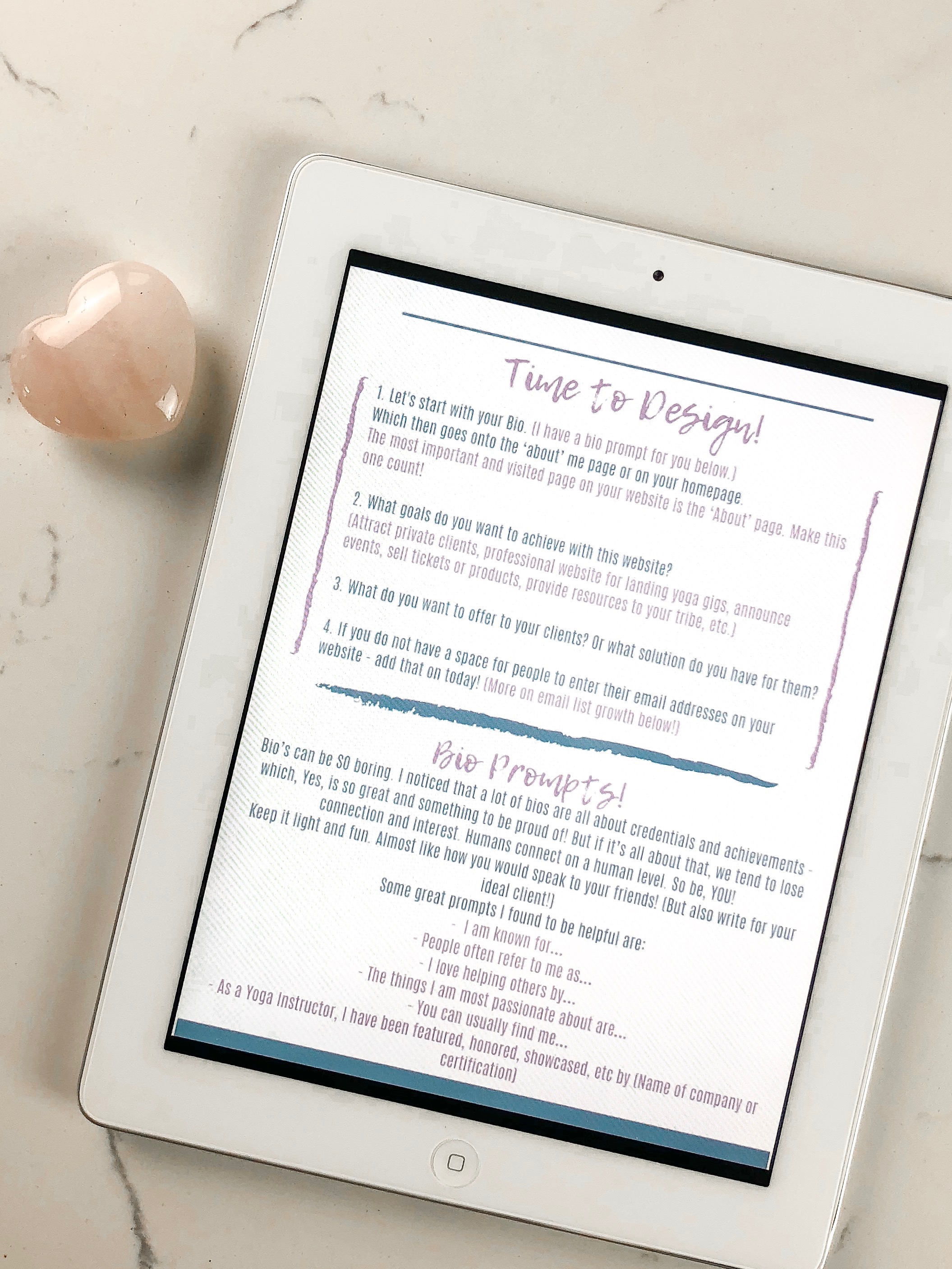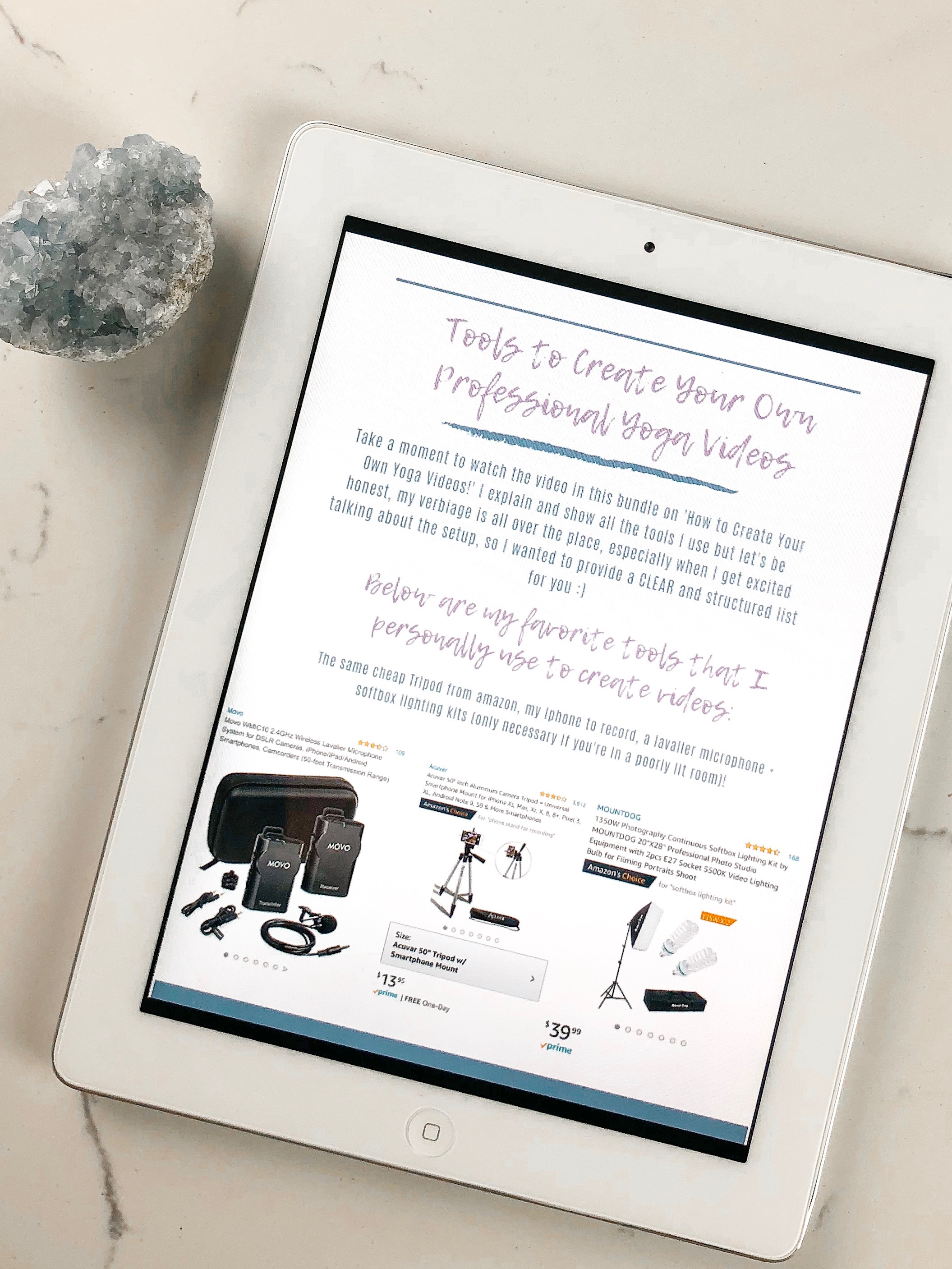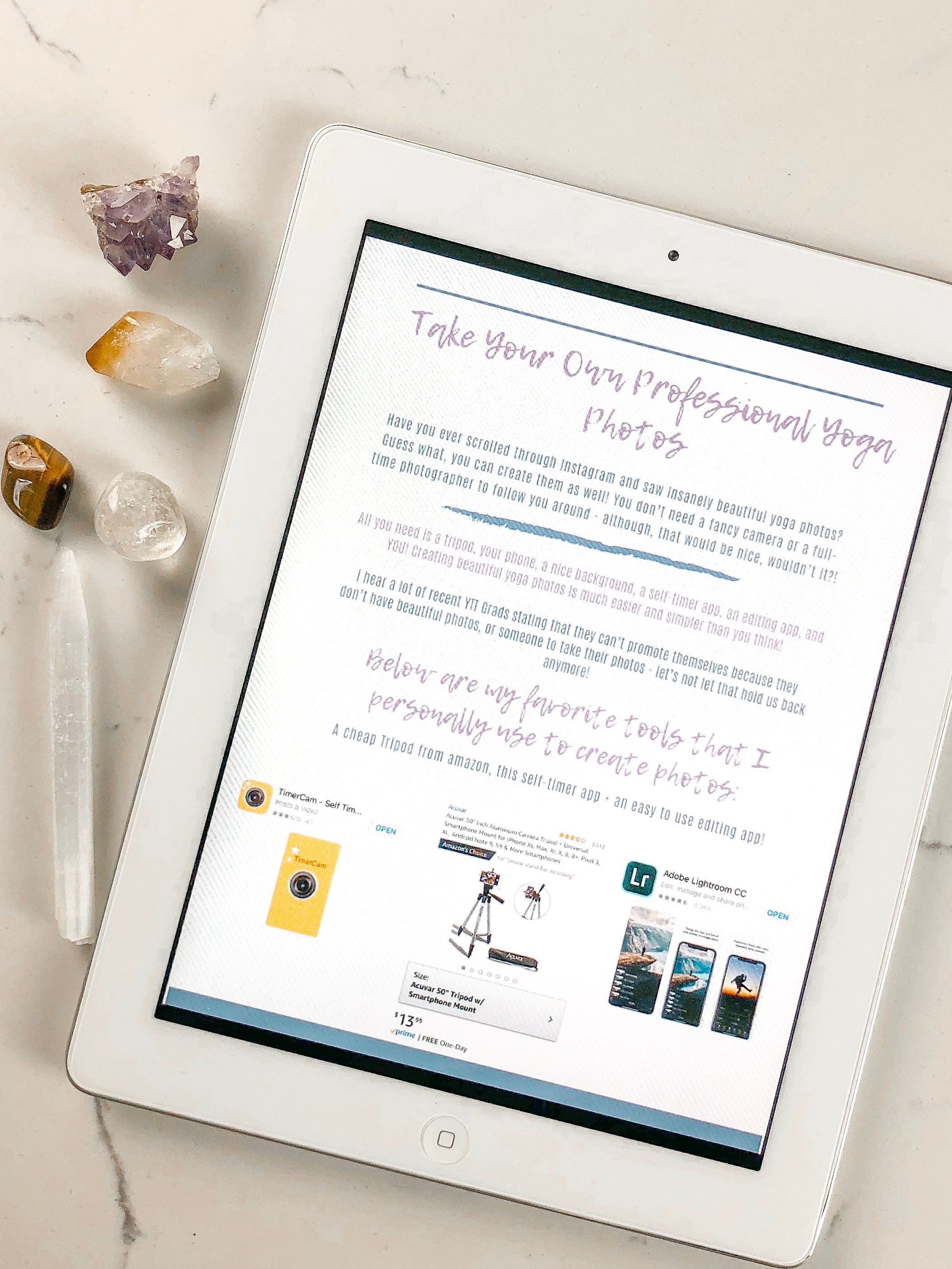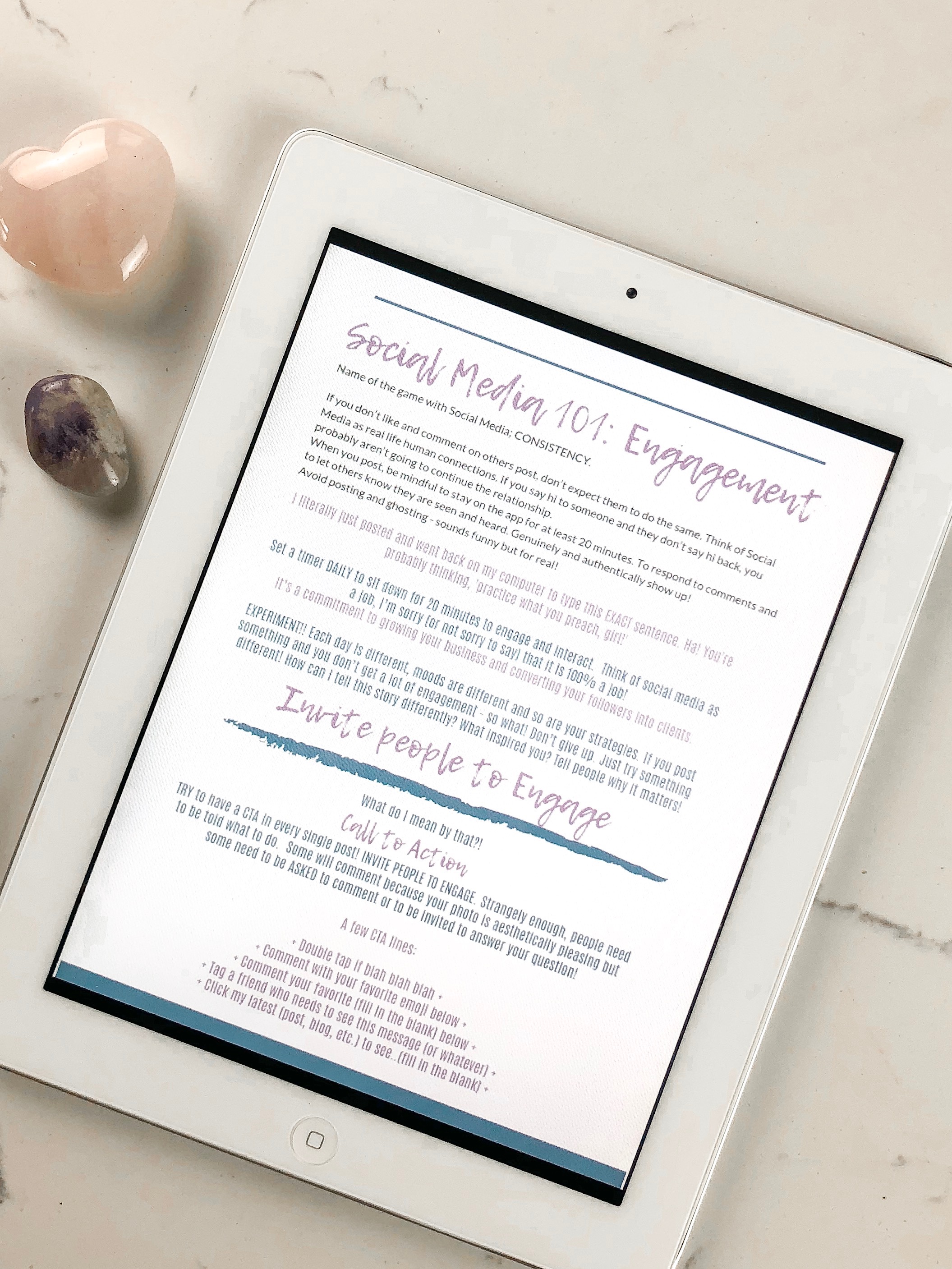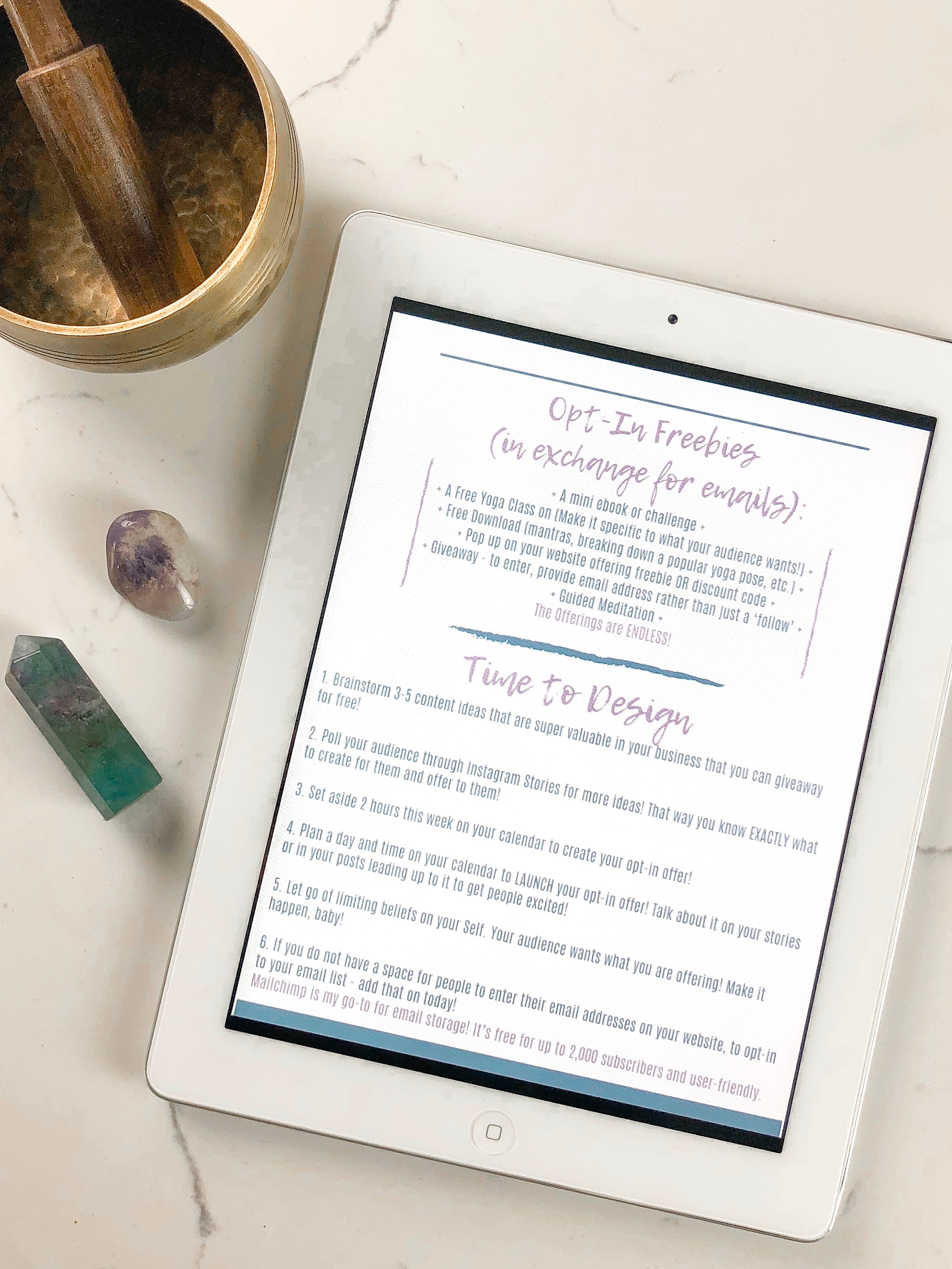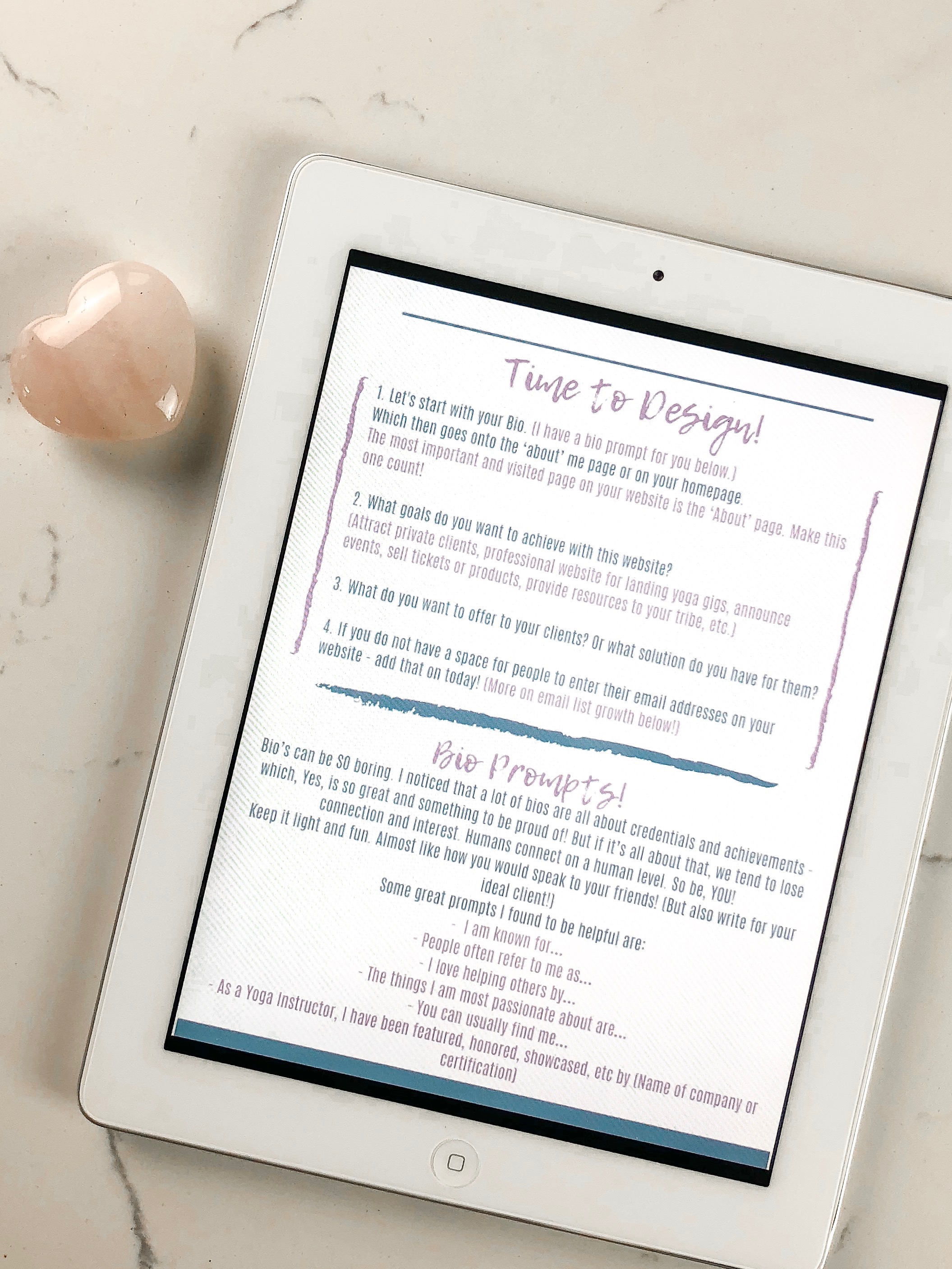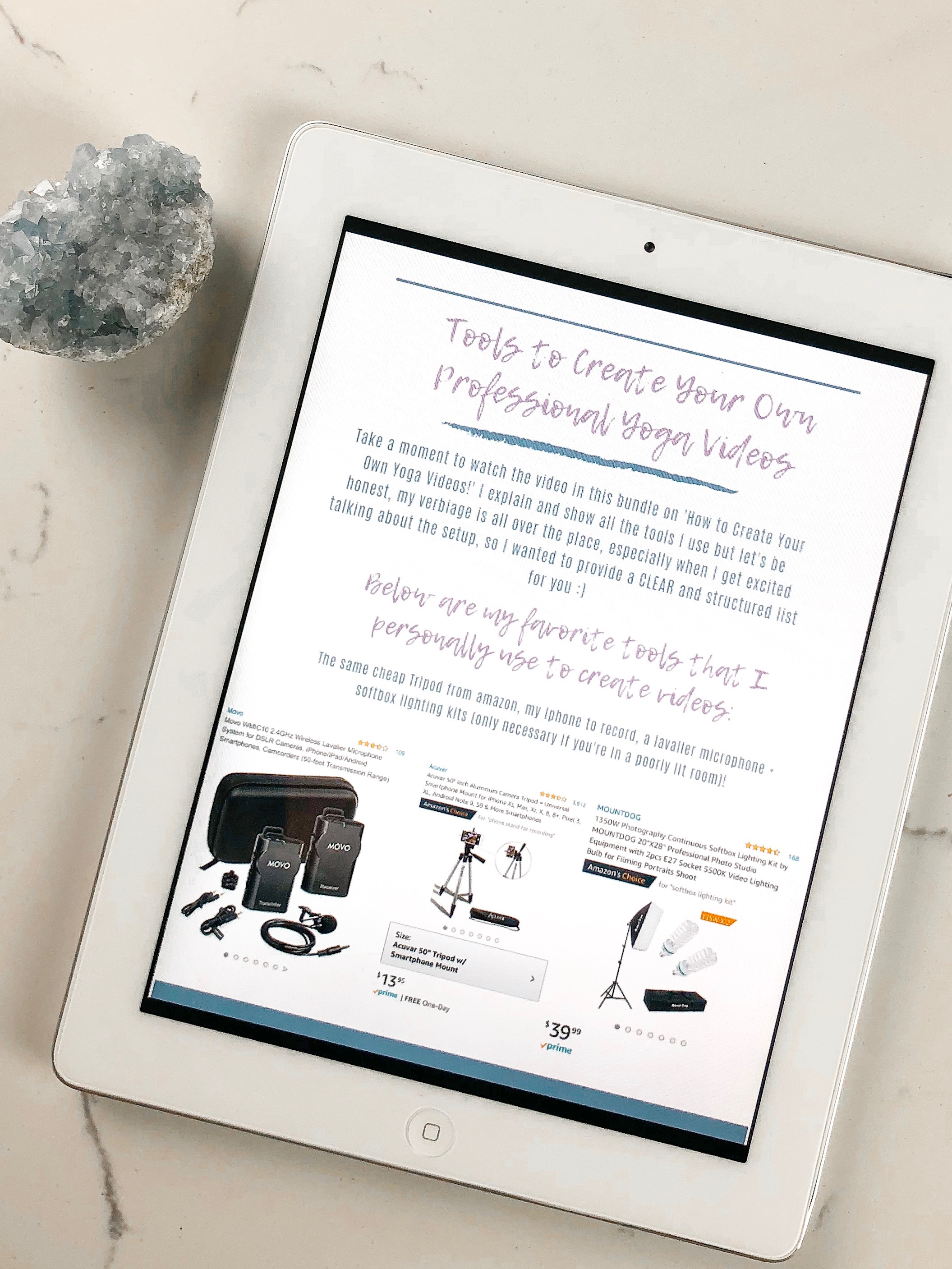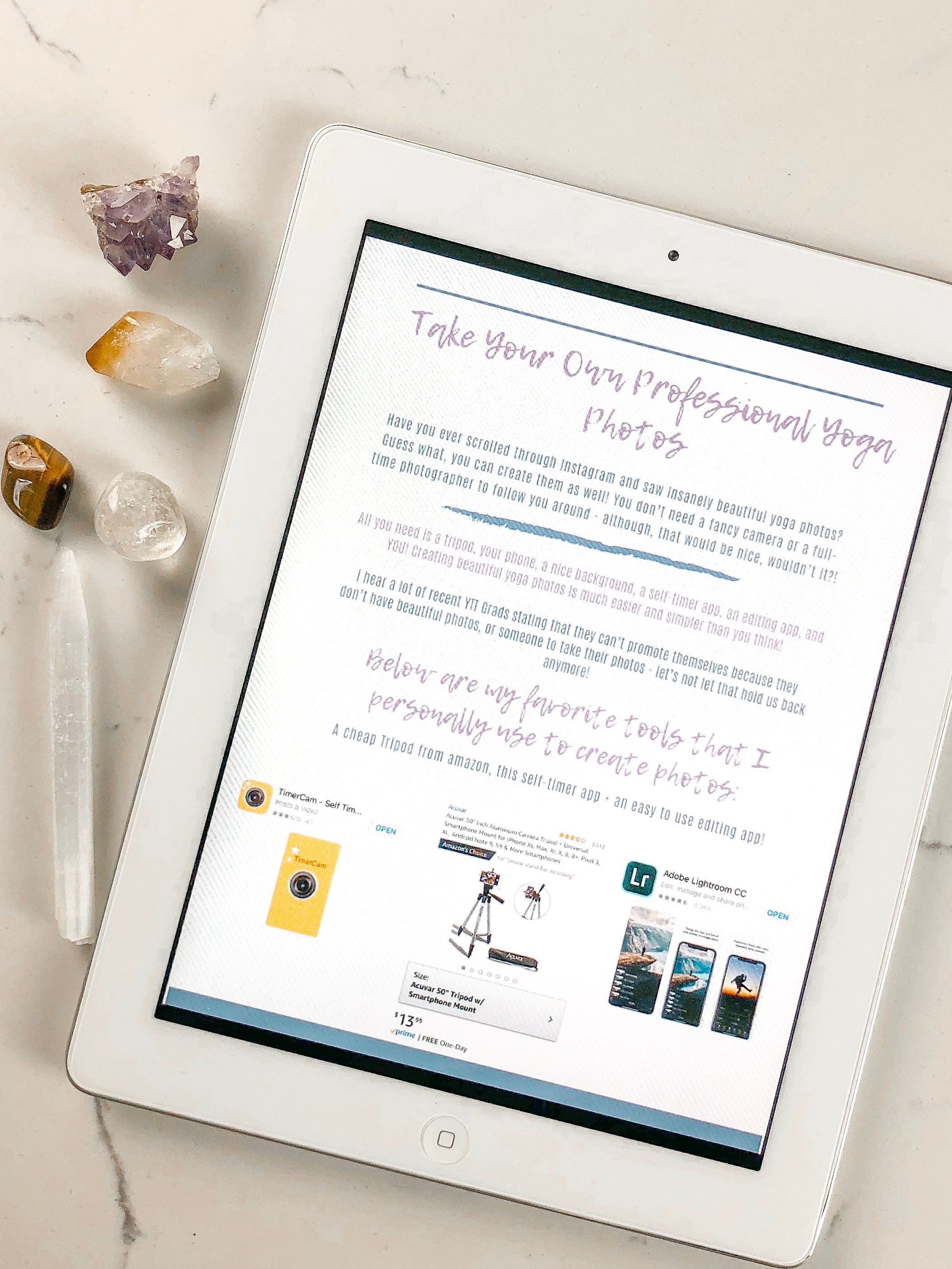 Instagram 101, Social Media Engagement + Serving your Tribe in a Powerful Way: An Interactive Workbook for Yoga Teachers + Wellness Experts
Are you ready to transpire your dream of an abundant & successful Yoga Business + Brand?!
GET THE DEETS:
Kelly's 20-page Social Media + Tribe Growth Interactive Workbook is jam-packed with all of her best tips + tricks on how she stood out from the crowd and built her thriving yoga business & brand and shows you how you freaking can too!

Beautifully designed .PDF for an easy, efficient read.

Business insight questions + strategy planning to put your ideas into action!

Includes not just tips + ideas but tried-and-true strategies that will change up your branding, business + marketing game and help you stand out in a saturated market!
The 'Social Media + Tribe Growth' Interactive Workbook is designed with YOU in mind!
IN 20+ PAGES OF EFFECTIVE TIPS + TRICKS YOU WILL LEARN HOW TO:
Clarify your career path

Design a kickass website (+ actually do the damn thing!)

How to build your loyal tribe

Create appealing opt-ins

Launch + Grow your email list

Social Media Engagement + Insight on serving your following

Instagram 101 (IG Stories, Call to Action prompts, Hashtags, Ads Overview)

Guide to Creating Your Own Professional Yoga Photos

Video on "How to Create Your Own Yoga Videos"

How to believe in Your Power + share your compelling message in an authentic & organic way

Transform your dream of an abundant business + brand into your reality
Let's Amp Up Your Business + Brand Today To Allow Success + Abundance To Be Your Reality!

"Kelly demystifies social media in the most brilliant way - with clear advice, lists of exactly what tools she uses, and the most encouragement ever - if you are interested in growing your social media THIS workbook has everything you need to be successful and feel confident."
HOW IT WORKS:
After checkout, you will receive the 'Social Media + Tribe Growth' Interactive Workbook via email in zip format. You may save on your computer or mobile device. If using a mobile device, use Google Chrome to save and download the workbooks for your viewing pleasure. We will be emailing you the 'How to Create Your Own Yoga Videos' video separately via email. Please reach out to us at hello@kellypender.com with any questions! XO